Fitness Classes
Each class includes a warmup and a cooldown with flexibility. Because the warmup is vital in preparing the body for exercise, we recommend you be on time for class to prevent injuries. If at any time you do not feel well during class please notify your instructor immediately. Not all classes are available year-round.
Fitness classes are included free of charge with your membership. Those who are eligible for memberships but are not currently a member can attend classes by paying a $7 drop-in fee.
Fitness on Demand is a great alternative to classes, when our schedule doesn't fit yours. Fitness on Demand is an online streaming service with 450 classes to choose from. Center staff can assist you in setting up Fitness on Demand in room 1004 and help you choose a class.
Current Classes
TRX Suspension Straps in room 1009
Tuesdays, 12:00 p.m.
This class uses your body weight and gravity as resistance. Due to its smart design and easy use, suspension training is suited people of all fitness levels. It improves strength, stamina, balance, coordination, flexibility, and body control.
Total Body Fitness in room 1004
Wednesdays and Thursdays, 12:00 p.m.
Total Body Fitness is a fast-paced conditioning class that can push you to your limits with short high-intensity cardio intervals mixed with muscle strengthening movements. All movements and intensities can be modified for each participant. Everyone can get a quick workout that works well for their level of fitness.
Yoga in room 1009
Mondays and Wednesdays, 12:00 p.m. | Tuesdays and Thursdays, 5:00 p.m.
Yoga classes increase flexibility by decreasing muscular tension and increasing range of motion while improving muscular endurance and balance. Incorporating focus on maintaining the poses, relaxing muscles and slowing breathing results in a total mind-body relaxation response.
Yoga Instructors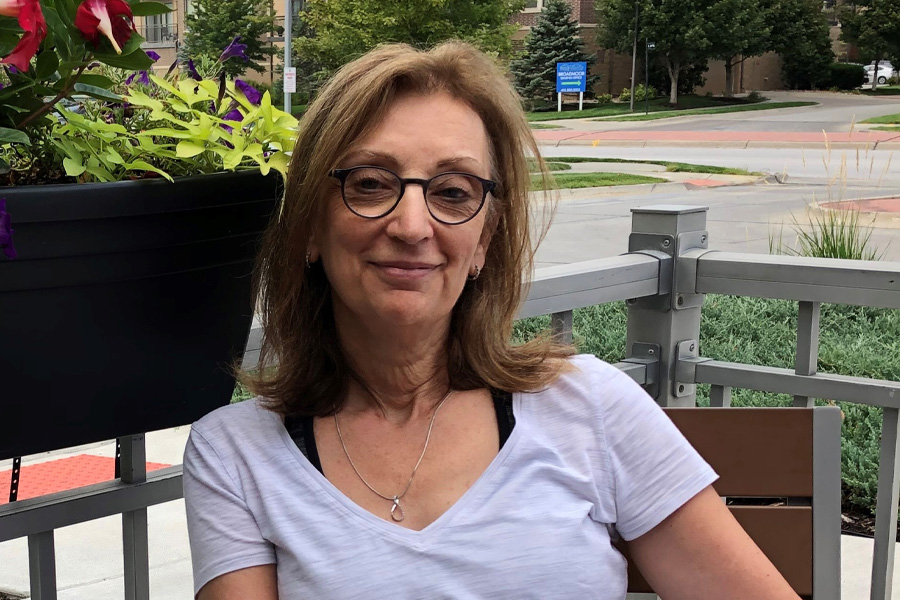 Annie Bode, APRN, DNP
Annie Bode, APRN, DNP is a women's health nurse practitioner. Her career in health care and her specialty in integrative medicine led her to yoga as a form of ancillary health care and wellness for body, mind and spirit. She is a certified yoga instructor (RYT 200) with additional certification in Yin Yoga (RYT 100). Annie's yin yoga sessions aim for a balance between effort and surrender, enabling a greater sense of ease in our bodies and resilience in our spirits. 
Yin is a relatively new form of yoga working with fascia, connective tissue and the nervous system. A regular Yin yoga practice activates the parasympathetic nervous system and enables a mind-body connection using breath and body awareness. Yin enables increased flexibility and range of motion. Yin yoga is both a deep physical practice and a form of mindfulness meditation. 
Yin yoga is a non-competitive yoga style. It is a personalized practice that is safe and appropriate for each body with its own unique muscular and skeletal variations. Yin yoga is accessible to all bodies, regardless of age, physical ability or specific health condition. 
Annie currently leads the 5 p.m. yoga session. She is available for individual yoga sessions or therapeutically themed group classes. Annie has experience working with individuals to achieve relief of chronic arthritis pain, back pain, headaches and post-partum mood disorders.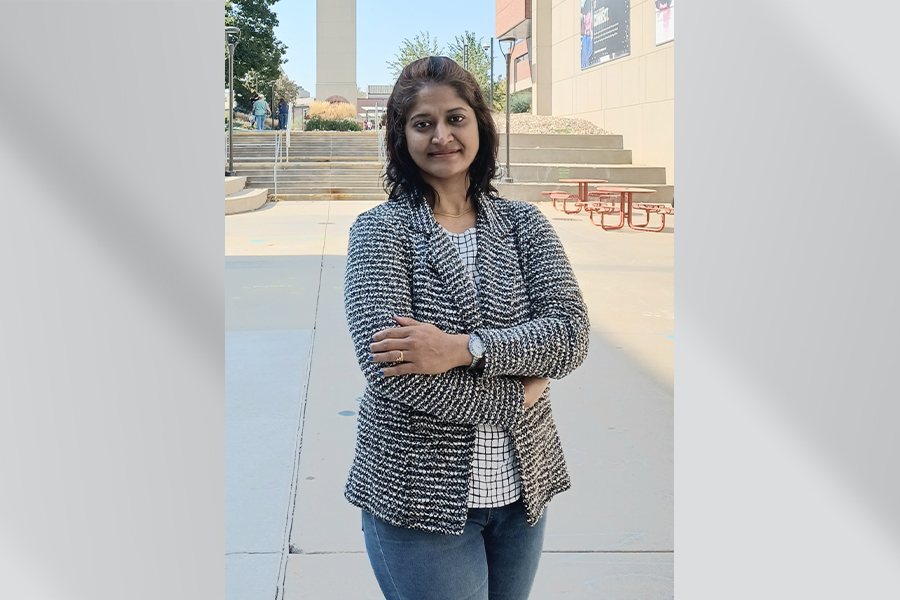 Devashree Patel, PhD
Devashree has PhD in Yoga Therapy and LifeSciences, with 18 years of teaching Hatha yoga style.
Hatha Yoga has three elements: physical poses (asanas), breathing techniques (pranayama), and meditation (dyana).
Regular Hatha yoga practice relieves stress, promotes mental calmness, improves strength, flexibility, stamina, range of motion, and balance.
Devashree taught in the Sivananda School of Yoga before coming to work as a yoga instructor at the Center for Healthy Living at UNMC and as a Yoga faculty at UNO's Department of Health and Kinesiology.
"Yoga is a gift that keeps giving," she said. "It is a gift that was given to me by Sivananda yoga school and now it is a gift I want to pass on to others. I know for sure yoga helps people decrease their stress levels and if you have a less stressed society you have a happier society, and by teaching Yoga I will be making a contribution to my society and the world."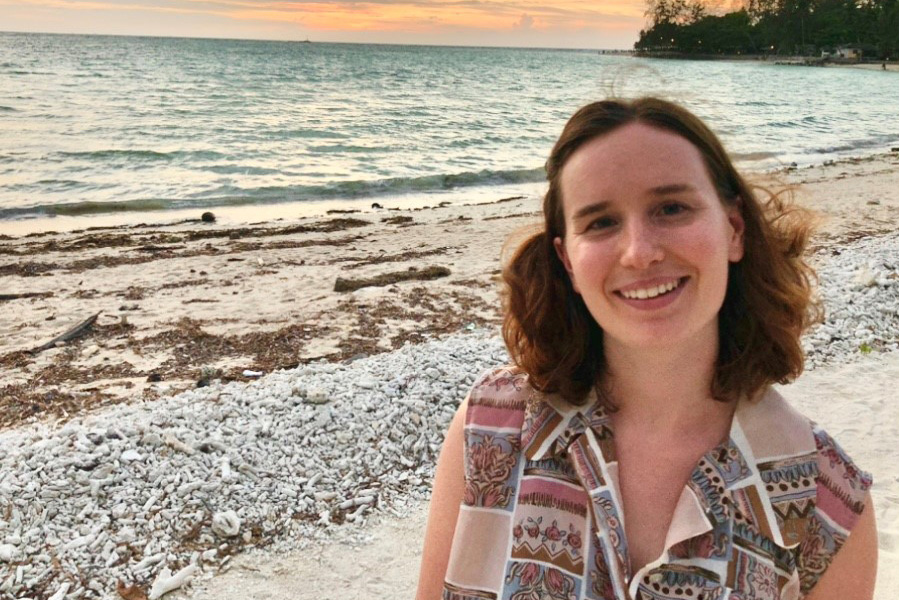 Julia Gollobit
Julia completed her 200 hour yoga teacher training with One Yoga in Koh Phangan, Thailand, studying hatha and vinyasa yoga. She likes to incorporate meditation and mindfulness in each class. Julia strives to teach her students body awareness and calming techniques as this is what draws her to yoga. Outside of yoga, Julia runs a pet sitting business and loves to go on hikes.