Winter Sports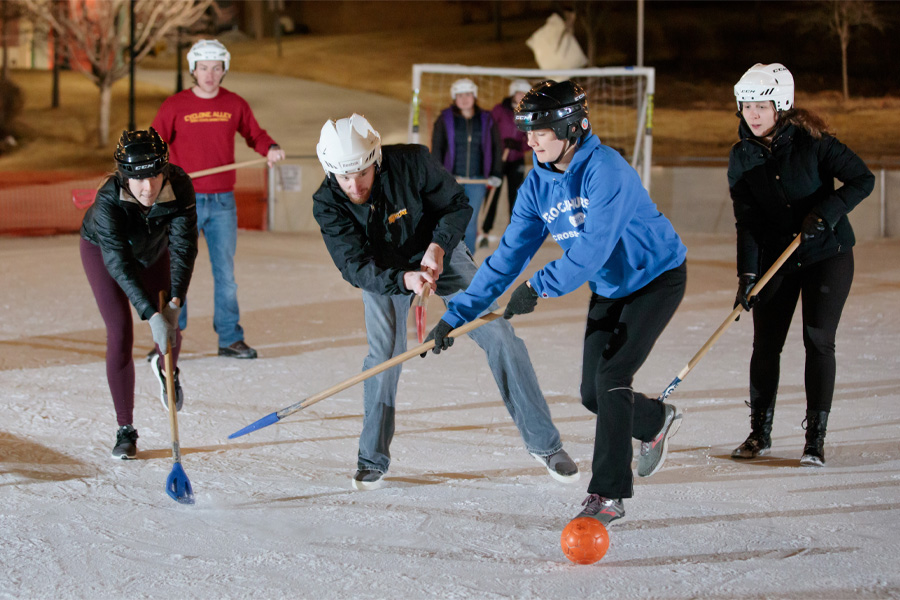 Broomball
Broomball is often described as what the sport of hockey would be if it were played without skates or pads.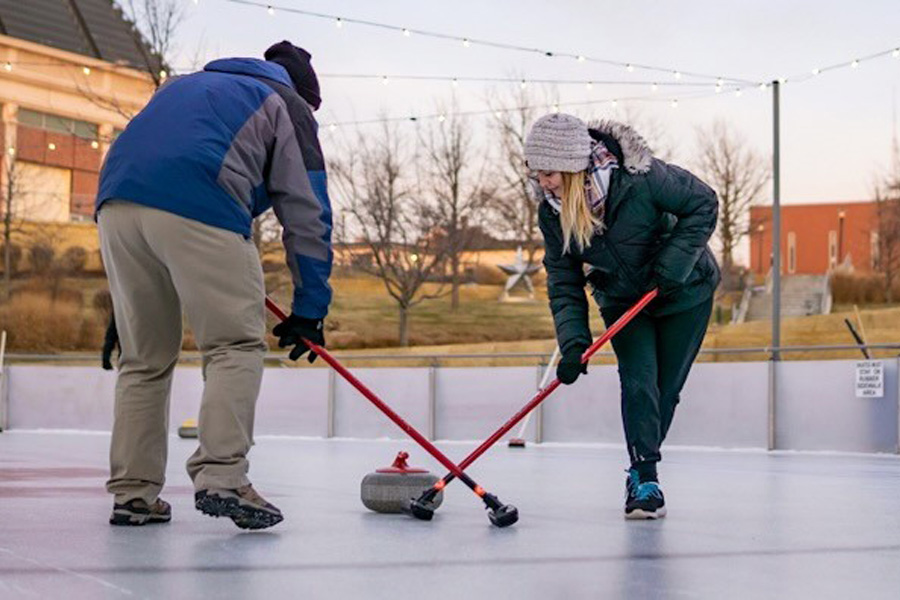 Curling
Played with 40-pound granite stones and special brooms, curling is quite possibly the most unique recreational activity offered at UNMC.
Check back in late fall to see details on the Winter 2022 Intramural Leagues!
Broomball leagues are typically held on Monday and Tuesday evenings, and curling leagues are held on Wednesday and Thursday evenings. Each league is split into separate divisions based on the time of evening that games are played. For example, the "Broomball (Monday EARLY)" league is played Monday evenings with individual games starting at 5 p.m., 5:30 p.m., and 6 p.m. Each team registers for as many nights of play as they'd like. 
Winter league fast facts
Registration fee: $40 per team.
No experience necessary.
All equipment is provided.
Games last 30 minutes.
Teams play a minimum of one game per week.
No skates.

 We play in regular shoes.

No games over the holidays--we have a three-week break from mid-December to early January.
Leagues meet for six weeks