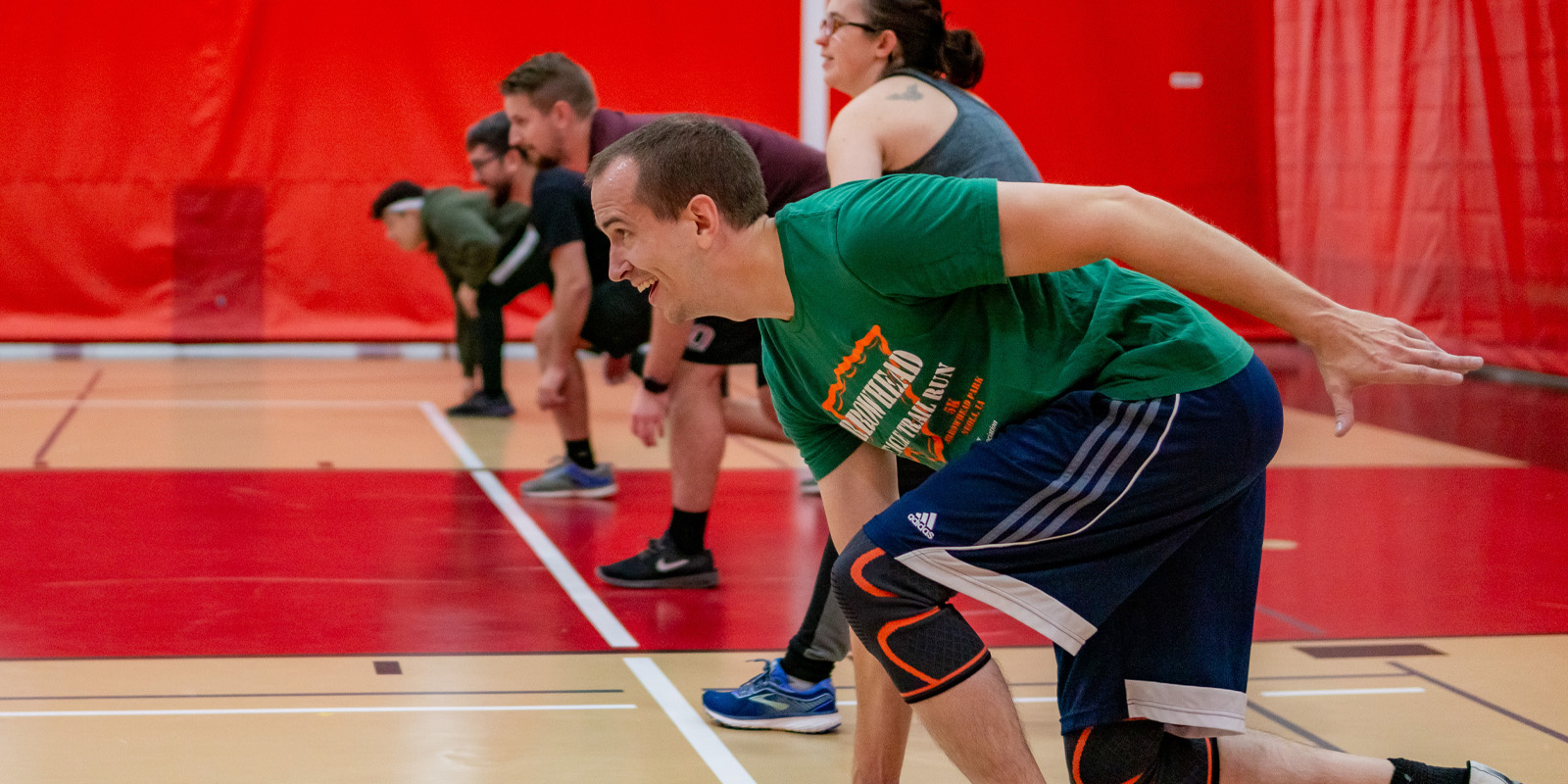 Whether you're looking for recreation or a challenge, we have a league for you.
Intramural leagues are athletic competitions organized for UNMC/Nebraska Medicine faculty, staff, students, volunteers, retirees, and their spouses, parents and children age 16 or older.
Teams may also have a limited number of people who are not associated with UNMC or Nebraska Medicine. The number allowed may be found on the sport-specific page for each league.
Summer 2022 Intramural Leagues
Gather a team and register for intramural golf, soccer, or softball this summer. These leagues are the perfect opportunity to stay active and enjoy summer evenings in Omaha.
Intramural Leagues by Season
The Center for Healthy Living organizes a variety of intramural leagues depending on the season.