Bocce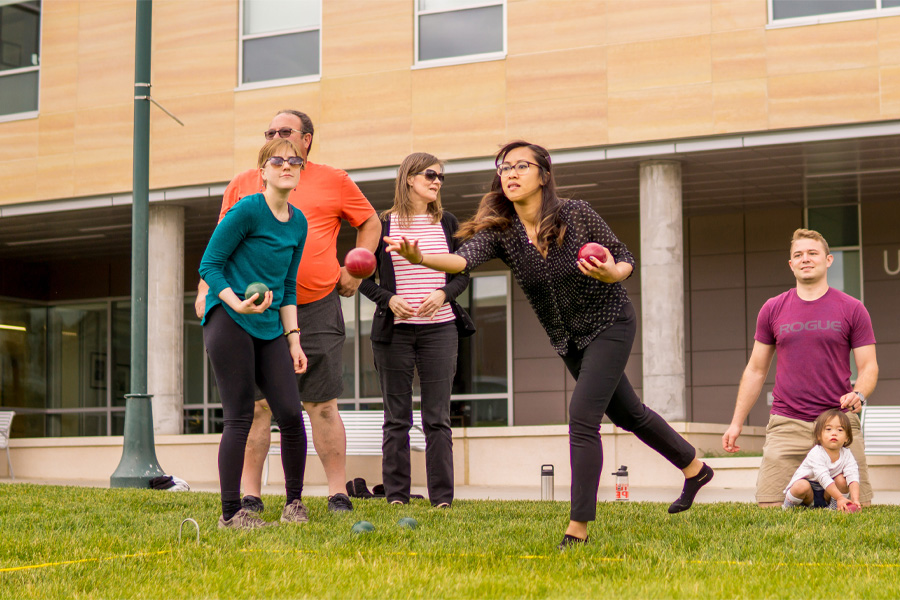 Bocce is a mixture of lawn bowling and Skee-ball with a hint of shuffleboard. Bocce matches are divided into rounds called frames. Each team tosses four heavy bocce balls onto the playing field or court as close as possible to a small white ball called a pallino.
New players are welcome!
League Play
Available: September
Length of Season: Four weeks
Length of Game: 30 minutes
Team Composition: Two to six team members, with a minimum of two to play. Matches are played four v. four.
Team Registration Fee: $20
Late Registration Fee: $30
Participants: Bocce teams must be composed of no more than half non-UNMC/Nebraska Medicine participants.