Pickleball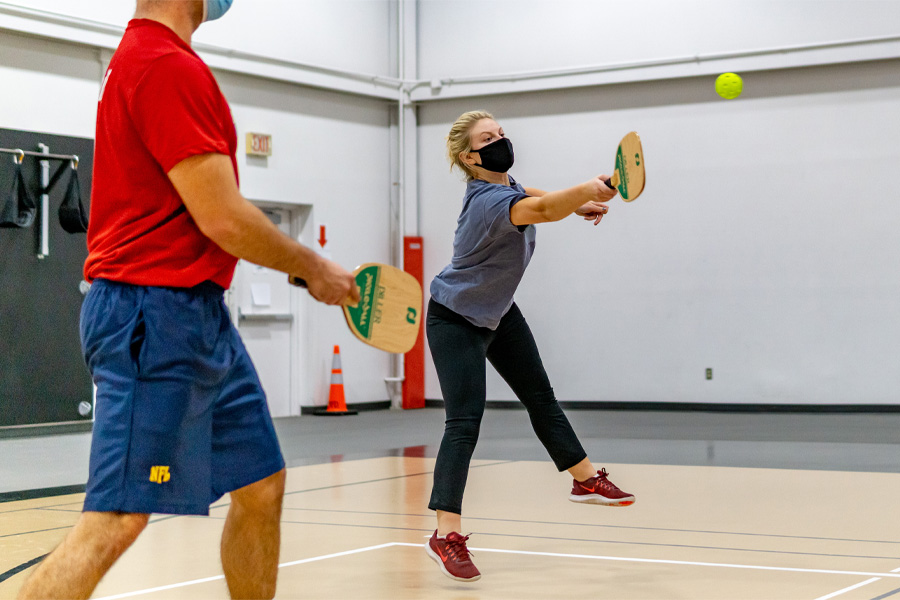 A blend of tennis, badminton and table tennis, pickleball is the best sport you've never played. Pickleball matches are contested by teams of two players using a paddle and a lightweight plastic ball (similar to a wiffle ball) on a badminton court. Players of all skill levels are welcome. 
Equipment is provided by the Center for Healthy Living, although participants are welcome to use their own equipment. The season is composed of round-robin play followed by a post-season playoff tournament. The winners of the playoff tournament are awarded the intramural championship T-shirt.
League Play
Available: March through April, October through November
Length of Season: Five to six weeks
Divisions: Recreational, Intermediate, and Elite
Length of Games: 30 minutes (play to 11 points, best two out of three)
Team Composition: Two players
Team Registration Fee: $10
Late Registration Fee: $20
Participants: Pickleball teams must always have one UNMC/Nebraska Medicine individual (although that person may have one non-UNMC/Nebraska Medicine individual as a partner).