Soccer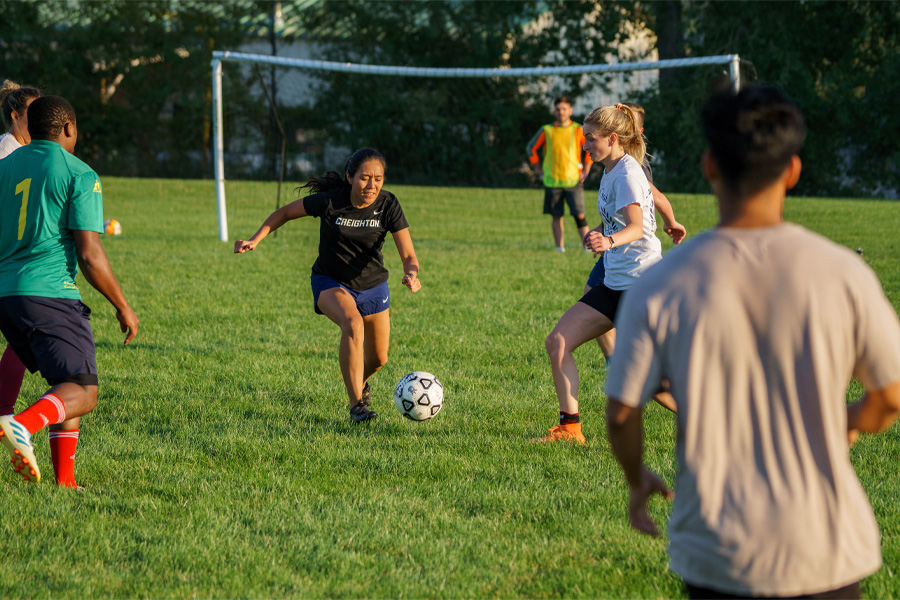 League Format
Summer 2022 Soccer League
League Play
The 2022 soccer league will play on Tuesday evenings from 5-9 p.m. beginning May 10 through June 7, with a day of optional play on June 14 and a potential rainout day on June 21. See the full schedule here.
Teams will play at UNO's Spring Street Soccer Fields at 2707 S 67th St.
Registration Deadline: Friday, May 6
League Play
Available: May through July, October through November
Length of Season: Five to six weeks
Divisions: Intermediate
Length of Games: 45 minutes (two 15-minute halves)
Team Composition: Seven+ players (six field players and one goalie; no gender restrictions)
Team Registration Fee: $75
Late Registration Fee: $85
Participants: Intramural soccer teams must be composed of fewer than half of non-UNMC/Nebraska Medicine individuals.