Alumni Commons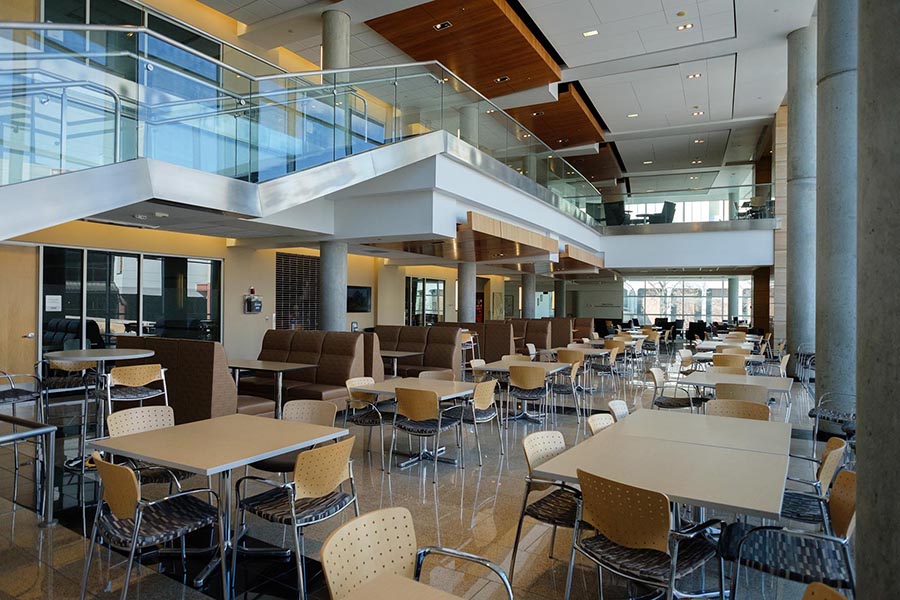 The Alumni Commons is a multi-use area located on the 2nd floor of the Sorrell building and is an ideal location for a gathering prior to a lecture in the classrooms/auditoriums, a cocktail reception, or vendor set-ups.
This space can be reserved after 4:00 p.m. weekdays or anytime on the weekend. The furniture in the Alumni Commons cannot to be removed.
Rates & Details
Rental Rate
Capacity
Features
There is no charge for the space; however, additional charges apply for rental items such as additional tables, linens, and audio/visual needs.
75 seated at tables in the space 
Auditorium seating not available
100 cocktail reception 
Tables and chairs are available in the space.
Podium, speakers, microphone and TV are available for an additional cost.