Scott Student Plaza/Ice Rink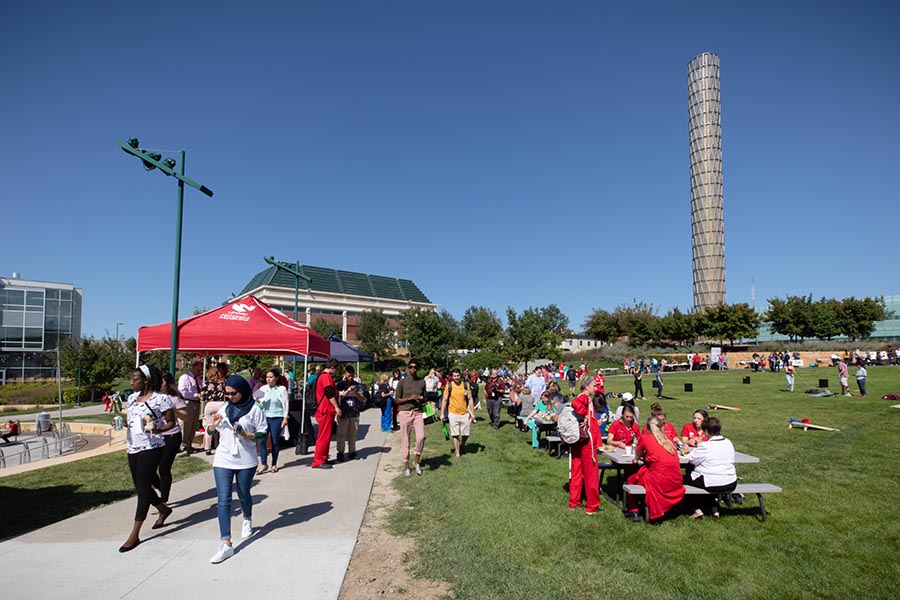 The Ruth & Bill Scott Student Plaza is a located in the heart of UNMC's campus and is the primary outdoor gathering space for events. This space is ideal for recreational activities, picnics, ice skating in the winter months, and more.
Rates & Details
Rental Rate
Capacity
Features
There is no charge for the space; however, additional charges will apply for rental items such as tables, chairs, and other rental needs.
Additional tables and chairs are available to rent through the Campus Events Center Coordinator or one of our preferred vendors.
Additional trash cans are available upon request.
Yard games available to check-out through the Center for Healthy Living. 
Access to the outdoor event building at the ice rink to serve or store food and beverages.
Sound system available at the ice rink.