Linder Reading Room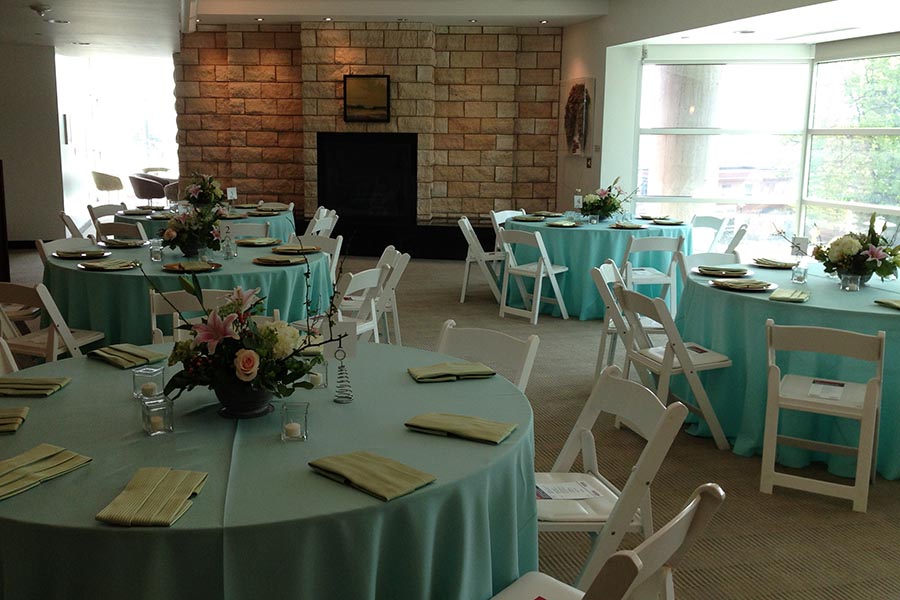 The Linder Reading Room is only available for University/NE Medicine events. This is a popular space for smaller gatherings. The fireplace is the main feature of this room and provides a cozy environment for guests.
The room has a large granite counter for serving food/beverages. A small kitchen is attached to this space.
Rates & Details
Rental Rates
Capacity
Features
$125- Monday-Friday daytime
$175- evenings and weekends
30 at round tables 
50 auditorium 
50 cocktail reception 
Rental rates are based on a 6-hour block of time.
TV, podium, microphone available for an additional cost.
Zoom capabilities are not available in this space.
Existing furniture can be moved over so tables and chairs can be moved in.
Linens and other rental items are available for an additional cost. The Campus Events Center Coordinator can assist with providing an estimate and arranging for items needed.