Power & Politics Group Coaching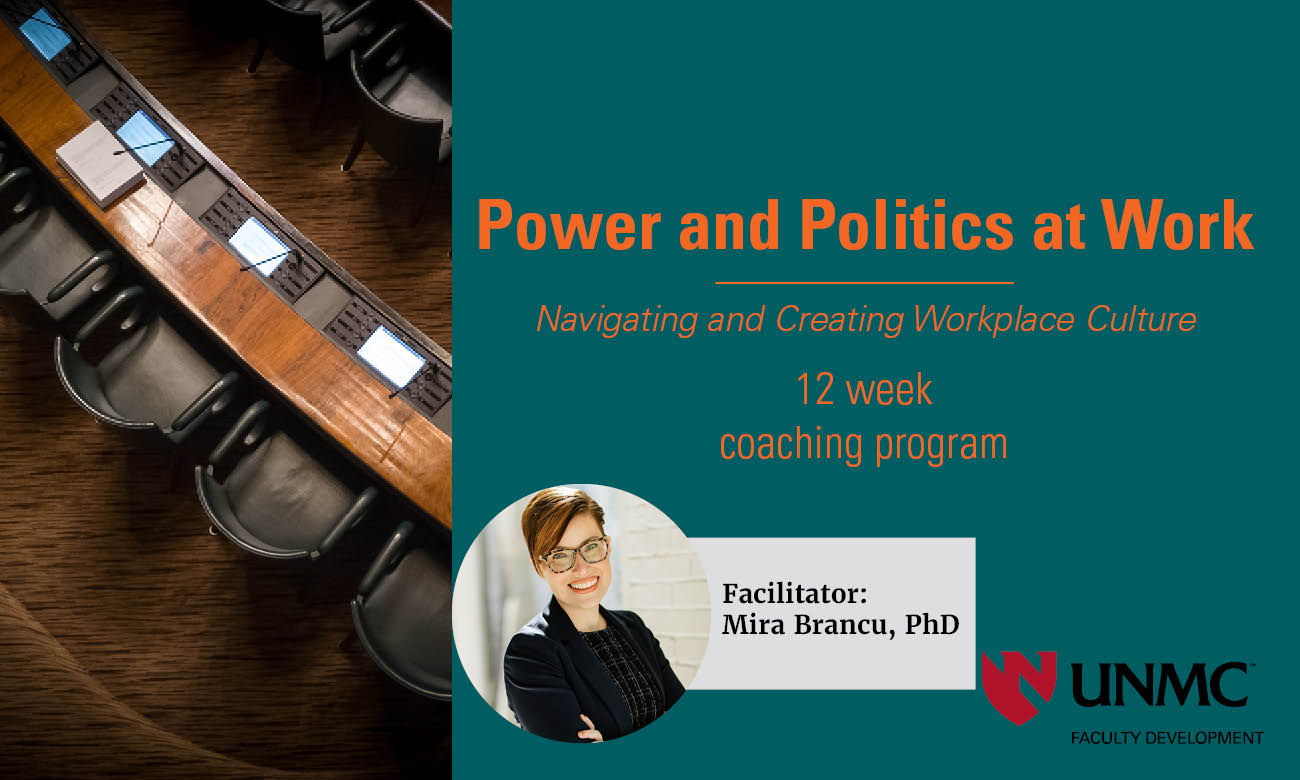 A healthy and inclusive workplace culture doesn't just happen. It takes time, reflection, and daily habits to create and sustain. This 12-week coaching program will empower leaders by navigating power and influence, effective communication, and how to respond to harmful behaviors that could affect team and organizational outcomes.

Sessions will occur via Zoom with an intimate cohort of 12 UNMC faculty. Facilitator Mira Brancu, PhD, brings 20+ years of experience in healthcare, academic, and government industries, and is an expert in the intersection of organizational development, behavioral science, mental health, and inclusive leadership.
Apply to participate today.
Session Dates:
Upon acceptance of your application, financial investment in this coaching program will be covered as an investment in your leadership growth. Reserve your calendar for all session dates. 12-1PM Central, Fridays January 12-March 29.
Friday, January 12
Friday, January 19
Friday, January 26
Friday, February 2
Friday, February 9
Friday, February 16
Friday, February 23
Friday, March 1
Friday, March 8
Friday, March 15
Friday, March 22
Friday, March 29