Taking The Lead Conversation Series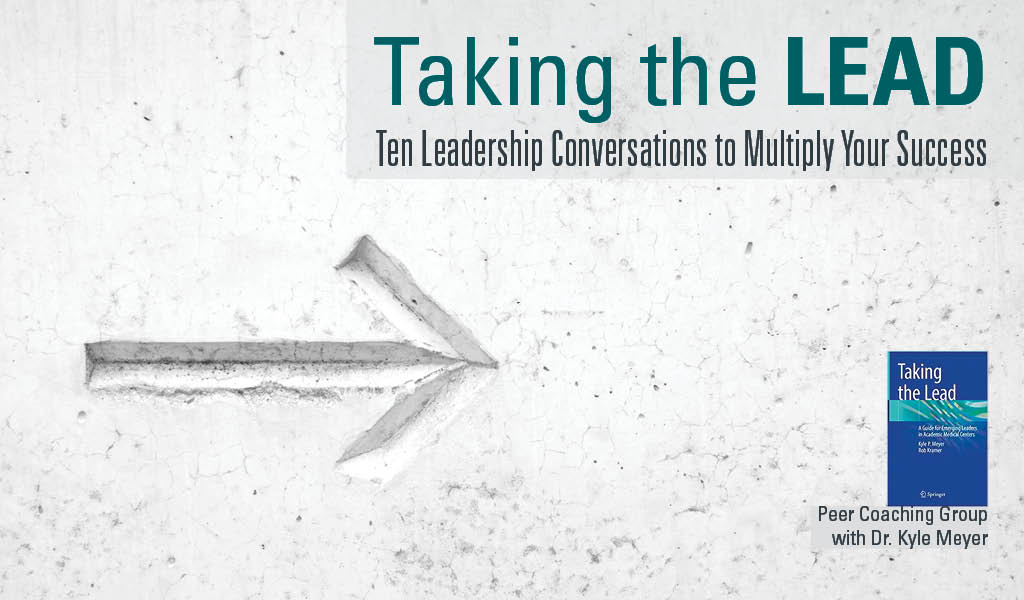 The art of leading requires continual recalibration based on an array of factors that include societal shifts, organizational culture, evolving teams and missions, external forces, internal personalities, financial realities, and more.   
The art of leading requires regular attention and intentional practice. 
This leadership development experience is designed as an intimate community of practice that is centered on a peer coaching model. Dr. Kyle Meyer, Dean of the College of Allied Health Professions and co-author of Taking the Lead: A Guide for Emerging Leaders in Academic Medical Centers, will host 10 conversations, based on two chapters each month. Various guests will help us dig deeper and look broader into every leadership topic. Each session will feature key coaching questions to help you elevate your own performance. 
This program has reached capacity! Sign up below to be added to the waitlist, or to be notified of potential future iterations of this program.
Session Dates:
This is not a "drop-in" community, and 100% attendance at all community meetings is required. Secure your schedule for all meeting dates.
Tuesday, August 8, 7:30-9AM
Tuesday, September 12, 7:30-9AM
Tuesday, October 10, 7:30-9AM
Tuesday, November 14, 7:30-9AM
Tuesday, December 12, 7:30-9AM
Tuesday, January 9, 7:30-9AM
Tuesday, February 13, 7:30-9AM
Tuesday, March 12, 7:30-9AM
Tuesday, April 9, 7:30-9AM
Tuesday, May 14, 7:30-9AM