Logan Franck, PharmD, BCACP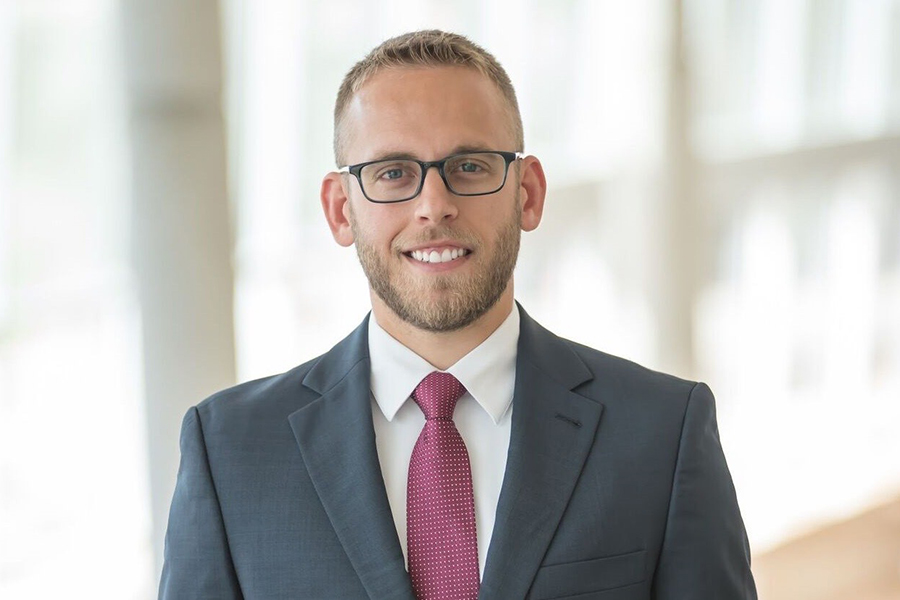 Dr. Franck started his faculty career in 2018 as a clinical assistant professor in the Department of Pharmacy Practice and Science at the University of Nebraska Medical Center College of Pharmacy. He holds a clinical position as an ambulatory care pharmacist with Nebraska Medicine and resides at Fontenelle Health Center. His clinical site serves as a learning environment for UNMC student pharmacists on clinical rotations, as well as both PGY-1 and PGY-2 Pharmacy Residents at Nebraska Medicine.
Education
Pharmacy School: UNMC College of Pharmacy, 2017
Pharmacy Residency: Jesse Brown VA, Chicago, IL, 2018
Board Certification: Ambulatory Care Pharmacist (BCACP), 2019
Research Interests
Chronic Disease State Management
Therapeutic Outcomes
Access to Care
Dr. Franck's research efforts are primarily focused on implementing quality improvement projects within the Patient-Centered Medical Home at Nebraska Medicine.
Teaching Activities
Pharmaceutical Care I: Lecturer
Pharmaceutical Care II: Co-Course Coordinator and Lecturer
Pharmacotherapy I: Nutritional Section Coordinator and Lecturer
Pharmacotherapy II: Gastrointestinal Section Lecturer
Pharmacotherapy III: Musculoskeletal Section Coordinator and Lecturer
Professional Development: Lecturer
Rotation Boot Camp: Elective Coordinator and Lecturer
Financing Your Future: Elective Coordinator and Lecturer
Preceptor: PharmD, PGY-1 Residents, PGY-2 Residents
Professional Memberships
American College of Clinical Pharmacy (ACCP)
American Association of Colleges of Pharmacy (AACP)
Nebraska Pharmacists Association (NPA)
American Society of Health-System Pharmacists (ASHP)
Division
College of Pharmacy
Department of Pharmacy Practice and Science

University of Nebraska Medical Center
986145 Nebraska Medical Center
Omaha, NE 68198-6145