Kimberly Scarsi, PharmD, MS, FCCP, BCPS
Professor
Vice Chair, Department of Pharmacy Practice and Science

402-559-9916
402-559-5673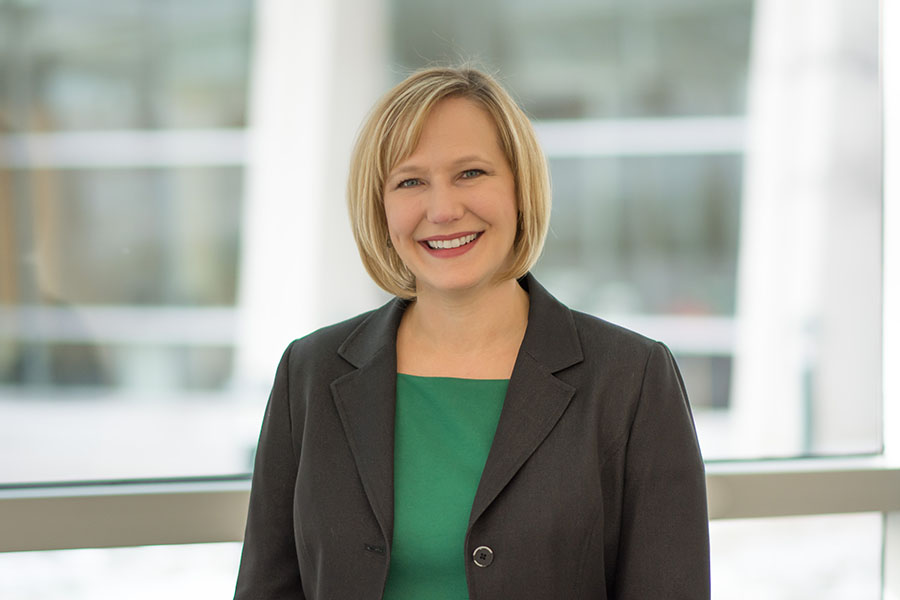 Dr. Scarsi received her Doctor of Pharmacy degree from Drake University and a Master of Science in Clinical Investigation degree from Northwestern University. Dr. Scarsi is the coordinator of the Infectious Diseases Pharmacotherapy section and the Advanced Concepts in HIV elective.
Her research program focuses on optimizing pharmacologic therapies for the treatment and prevention of HIV, with an emphasis on global health and gender related issues. She is an active investigator in the AIDS Clinical Trials Group, where she is a scientific member of the Women's Health Collaborative Science Group.
In addition, she leads an NIH-supported research program investigating the impact of antiretroviral therapy on the pharmacology of contraceptive hormones. Locally, Dr. Scarsi maintains a clinical practice in the University of Nebraska Medical Center's HIV clinic. Nationally she has served on the U.S. Department of Health and Human Services (DHHS) Panel on Antiretroviral Guidelines for Adults and Adolescents, the NIH Office of AIDS Research Advisory Council, and on the Board of Directors for the HIV Medical Association (HIVMA).
Research Activities/Interests
Dr. Scarsi's research program works to optimize the pharmacologic treatment of persons living with HIV. Her ongoing projects include both domestic and international sites, with an emphasis on women living with HIV and persons co-infected with HIV and tuberculosis. In addition to Dr. Scarsi's independent research program, she serves as an investigator with the AIDS Clinical Trials Group.
Teaching Activities
Dr. Scarsi coordinates the Infectious Diseases section of Pharmacotherapy and teaches on topics related to HIV infection and associated opportunistic infections, hormonal contraception, and antimicrobial pharmacokinetics. She also co-coordinates an elective on Advanced Topics in HIV Therapy.
Awards and Recognition
2020 UNMC Distinguished Scientist Award, University of Nebraska Medical Center, Omaha, NE
2019 Constance B. Wofsy Women's Health Investigator Award, AIDS Clinical Trials Group
2017 Fellow, American College of Clinical Pharmacy
2016 New Investigator Award, University of Nebraska Medical Center, Omaha, NE
2010 Young Alumna Achievement Award, Drake University, College of Pharmacy and Health Sciences; Des Moines, Iowa
Division
College of Pharmacy
Department of Pharmacy Practice and Science
986145 Nebraska Medical Center
Omaha, NE 68198-6145