Christopher L Shaffer, PharmD, PhD, MS
Director, Pediatric Clinical Pharmacology Program, Child Health Research Institute
Associate Professor

402-559-4333
402-559-5060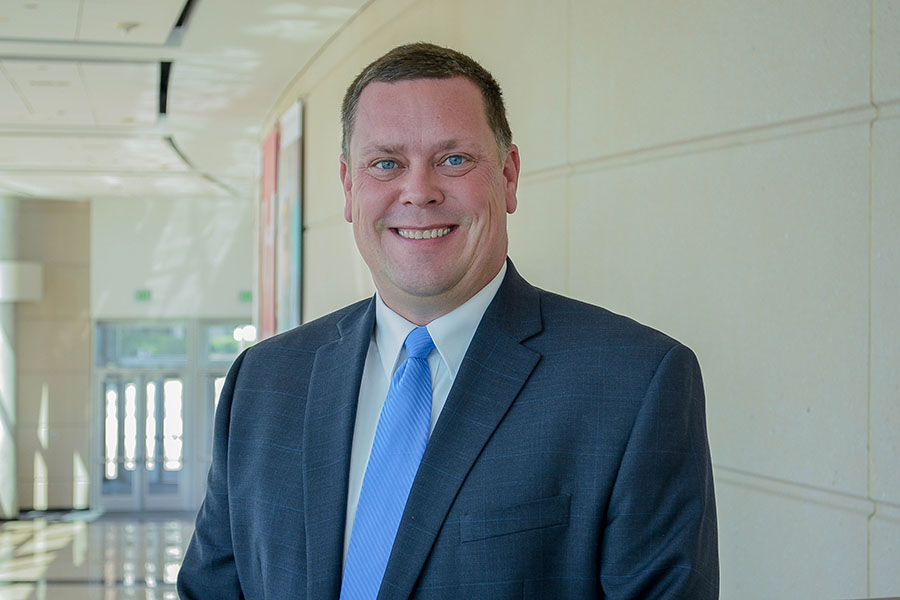 Research Activities/Interests
Dr. Shaffer's is Director of the Pediatric Clinical Pharmacology Program within the Child Health Research Institute. The Pediatric Clinical Pharmacology Program translates pediatric pharmacokinetic, pharmacodynamic and pharmacogenomic research into clinical practice. As a collaboration between the UNMC Colleges of Pharmacy and Medicine, Children's Hospital & Medical Center and CHRI, the goal of the program is to work in partnership to study and optimize medication therapy in pediatric patients.

The Pediatric Clinical Pharmacology Program is comprised of the Pediatric Pharmacology Research Unit (PPRU), along with a Clinical Pharmacology Consult Service. The PPRU is capable of developing non-traditional drug assays, pharmacokinetic/pharmacodynamics modeling and clinical trial design and support. The PPRU is currently working with clinicians, academic researchers, federal/industry sponsors and private donors to better understand the relationship between pharmacology and ontogeny in the pediatric patient population. In addition, the Program offers a Clinical Pharmacology Consult Service that can assist clinicians and patients that have suffered therapeutic toxicities or treatment failures. One component of this therapeutic assessment is the partnership with UNMC Genetic Medicine in the formation of the Pharmacogenetics Clinic at MMI. The clinic is a multi-disciplinary team of geneticists, genetic counselors and clinical pharmacologists who examine the relationship between genetics and pharmacology to recommend a "personalized medicine" approach for patients and clinicians.
Administrative Activities
As Associate Dean for Student Affairs and Justice, Equity, Diversity, and Inclusion, Dr. Shaffer's administrative responsibilities are broadly devoted to student academic services, the academic success of students in the pharmacy professional program, and oversight of the College's strategic goals in justice, equity, diversity, and inclusion. Dr. Shaffer is responsible for student recruitment and admissions, student organizations, and professional affairs, working with students to develop professional attitudes and values. In addition, Dr. Shaffer is responsible for planning and assessment of College of Pharmacy programming related to recruiting, retention, cultural competency, equity, justice, and inclusion.
Teaching Activities
Dr. Shaffer is course coordinator for Pharmacogenomics and Pediatrics. In addition, he provides lectures in team-taught courses in Pharmacotherapy, Pharmaceutical Sciences, and other classes throughout the UNMC campus.
Division
College of Pharmacy
Department of Pharmacy Practice and Science

University of Nebraska Medical Center
986120 Nebraska Medical Center
Omaha, NE 68198-6120