Linda M Sobeski, PharmD, BCPS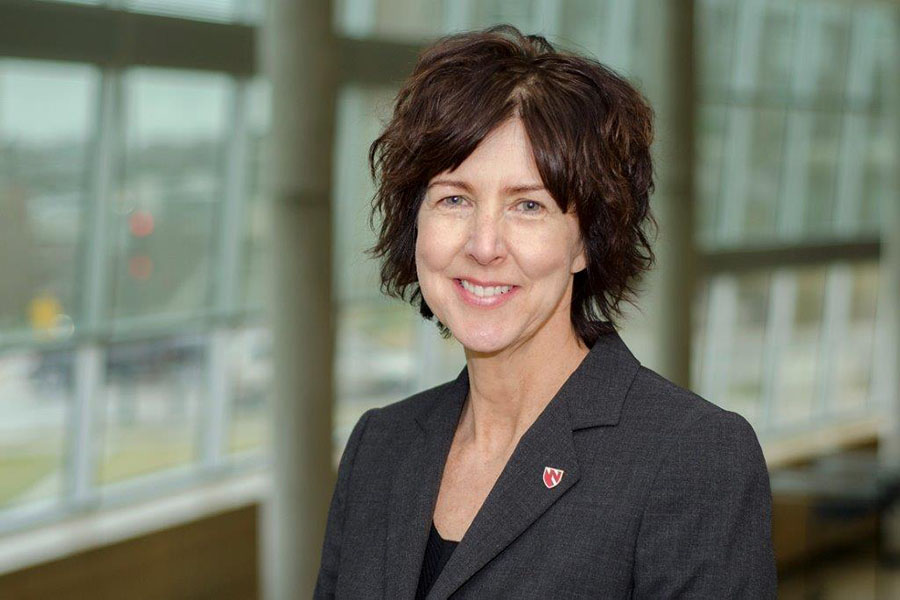 Dr. Sobeski is a clinician-educator and Board-Certified Pharmacotherapy Specialist with a clinical practice in the Nebraska Medicine Geriatrics Clinic. She joined the faculty at the UNMC College of Pharmacy in 2005. Prior to joining UNMC, she held an appointment as Assistant Clinical Professor at Drake University College of Pharmacy and Health Sciences in Des Moines, IA.
Education
PGY1 Pharmacy Residency: DVAMC, Denver, CO, 1993
PharmD: UNMC College of Pharmacy, Omaha, NE, 1992
BS (Medical Technology): UNMC School of Allied Health Professions, Omaha, NE, 1986.
Board Certification: Board of Pharmacy Specialties (Pharmacotherapy)
Research Interests
Dr. Sobeski's primary research interests are management of cognitive disorders, inappropriate medication use in the elderly, and clinical geriatric education. She is currently collaborating with the UNMC Geriatrics Division on a Geriatric Workforce Enhancement Program grant.
Teaching Activities
Primary Teaching Responsibilities:
PHPR 552: Pharmaceutical Care I (course co-coordinator)
PHPR 621: Substance Use Disorders and Recovery (course coordinator)
PHPR 678: Pharmacotherapy IV (coordinates Psychiatry and Geriatrics section)
PHPR 766: Geriatric Ambulatory Care APPE (preceptor)
Geriatric Ambulatory Care Elective (PGY1 and PGY2 Pharmacy Residents)
Clinical Activities
Dr. Sobeski's clinical practice is in the Geriatric Assessment Program at Nebraska Medicine and is focused on the interprofessional assessment and management of older adults with cognitive disorders. 
Professional Memberships
American Geriatrics Society (AGS)
American College of Clinical Pharmacy (ACCP)
American Society of Consultant Pharmacists (ASCP)
American Pharmaceutical Association (APhA)
Nebraska Pharmacists Association (NPA)
Awards and Recognitions
UNMC Chancellor's Council Silver "U" Award, January 2023.
Outstanding Faculty Recognition, UNMC Class of 2022.
College of Pharmacy Faculty Preceptor of the Year, May 2020.
Division
College of Pharmacy
Department of Pharmacy Practice and Science

University of Nebraska Medical Center
986145 Nebraska Medical Center
Omaha, NE 68198-6145