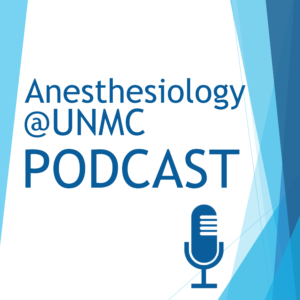 Content
This episode, recorded by Dr. Amy Beethe, describes a model for helping the struggling learner and shares interventions that can be put in to practice right away.
Objectives
1. Define the problem learner (sometimes referred to as the struggling learner)
2. Describe the Five D Method to helping the struggling learner.
3. List examples of interventions for the struggling resident.
Resources
Article: The Problem Learner by Vaughn
Article: The "Problem" Junior: Whose Problem Is It?  by Steinert
This podcast series provides foundational information for faculty who seek to better understand the application of education theory with medical education. Special thanks to the faculty and material presented at the 2020 Society for Education in Anesthesia Workshop on Teaching from which this series was adapted.
This project was made possible through the UNMC Faculty Development Innovation & Momentum Grant.