MD-MPH Program
Pursue your passion for public health and medicine with a combined MD-MPH and help solve complex health problems.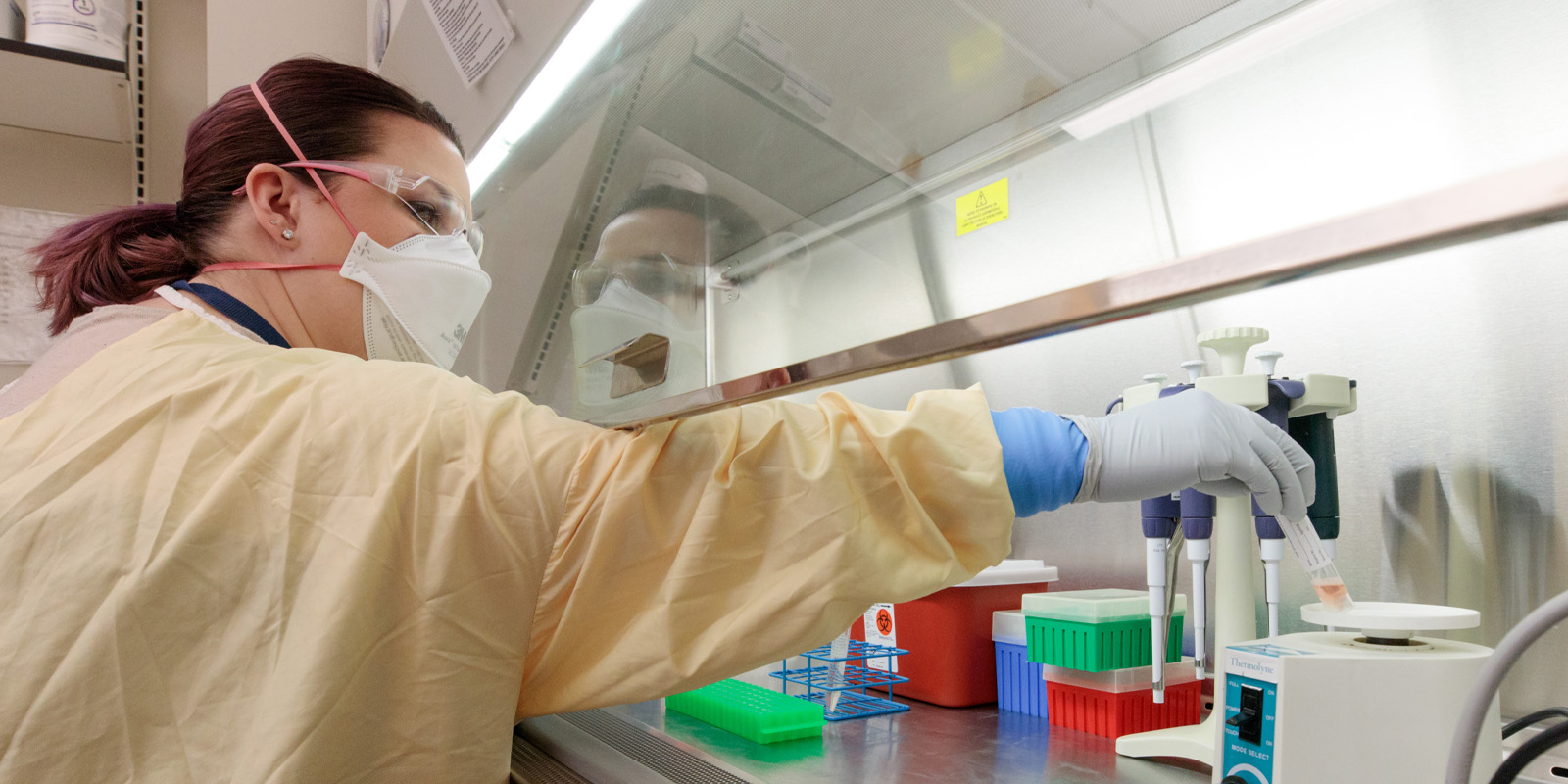 Why Study Medicine and Public Health Together?
Public health and medicine are naturally complementary fields. This powerful combination gives you the advanced medical skills of a doctor, combined with the rigorous scientific training of a public health professional. The additional knowledge and skills obtained with the MPH degree will enhance your clinical skills for individual patient care and provide a broader community or population perspective.

Solving complex public health issues requires a big-picture approach and a solid educational background in medicine. You'll learn to coordinate teams from a variety of disciplines and work toward attainable solutions.
Why Study Medicine and Public Health at UNMC?
There's no better place to study medicine and public health than UNMC. We have a history of meeting unprecedented global health challenges: UNMC scientists found that the SARS-CoV-2 virus spreads through airborne transmission, and our scientists safely treated special pathogens during the Ebola outbreak. At UNMC, experienced faculty train you at the forefront of health sciences research.

You can choose from six MPH concentrations, all of which are available online or on campus:
Biostatistics
Environmental and Occupational Health
Epidemiology
Health Promotion
Maternal and Child Health
Public Health Administration and Policy
You'll work closely with faculty and receive personalized education and research experiences. Our comprehensive curriculum will allow you to take a deep dive into subject matter that excites you. Our program offers a social justice and practical skills-based framework, so you can make a difference where you work.
Course material pays particular attention to health status, health outcomes and health needs in special populations (for example, racial and ethnic minorities, children and women). Statistics and cultural considerations are discussed throughout the curriculum to instill an awareness of the health differences in population groups. The goal is to equip you to address society's public health needs.
Earn Your MPH Online
The MPH degree can be completed entirely online. We offer online courses in the fall, spring and summer. Most online courses are delivered in weekly modules that require you to sign in and interact multiple times each week.
Service Learning/Capstone Experience
The service learning/capstone experience is a practicum experience designed to integrate community service with study and reflection. You'll develop a project that demonstrates the practical application of skills learned in the MPH program in addressing an important health problem or need. You'll present your project to faculty members and peers in both written and oral reports.
Students may apply to the MPH program before or after admission to medical school. Prospective students may apply concurrently to both programs and will be notified of acceptance prior to entering medical school. A separate MPH application and letters of recommendation are required. Prior to entering the MPH program students must be in good standing in the College of Medicine.
Careers and Outcomes
The dual degree opens up expanded career opportunities in academic medicine, research, health administration, and public health, including local, state, federal, and international health agencies.
Related Programs
Students who are interested in the MD-MPH program may also wish to explore: