MD-PhD Program
Do you have a passion for caring for patients and for research? Consider the dual MD-PhD degree.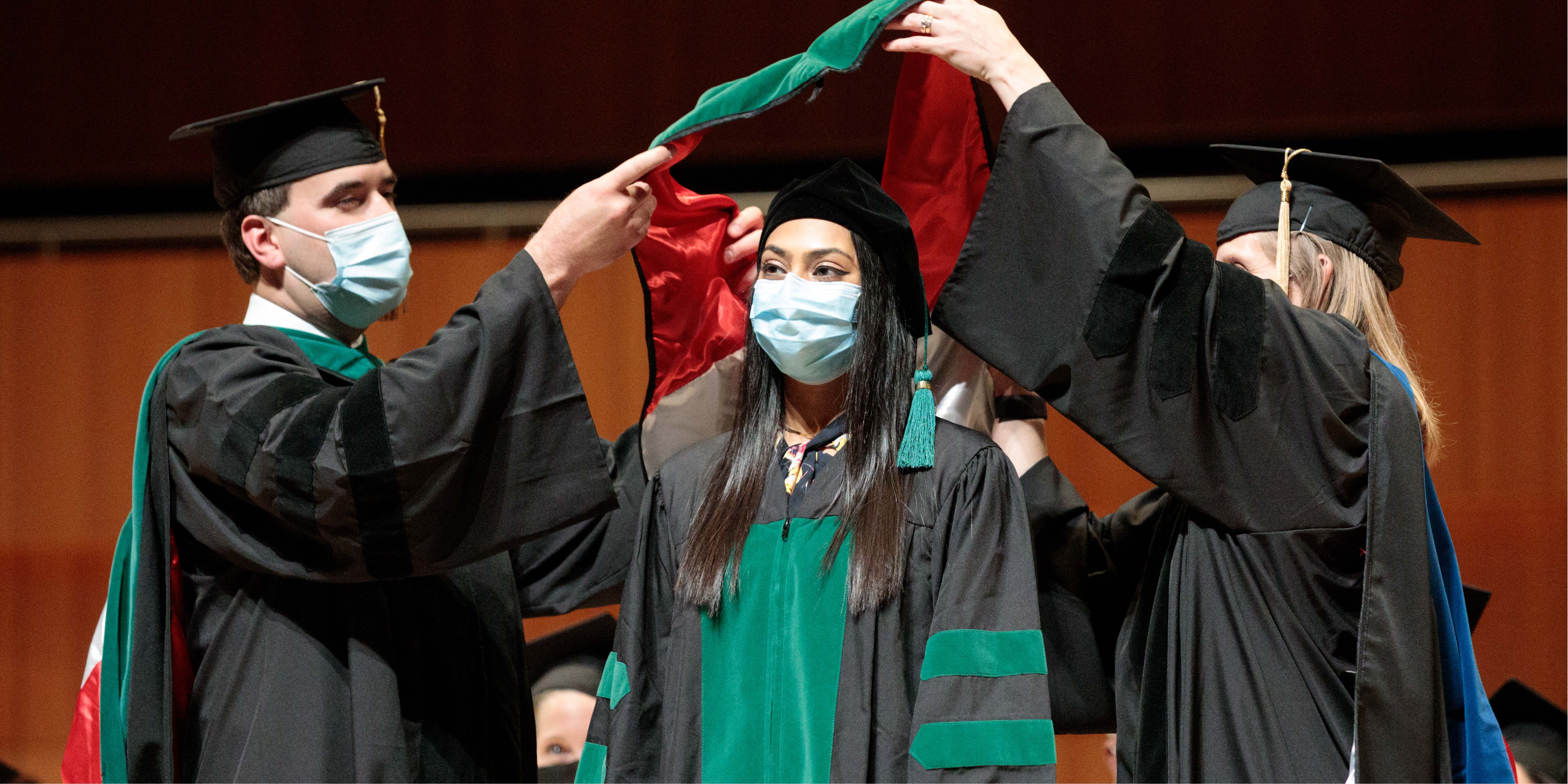 Why Get a Combined MD-PhD?
MD-PhD programs provide training in both medicine and research, preparing you to become a research physician, also known as a physician-scientist. The career of a physician-scientist is unique, allowing you to address a patient's medical struggles while also pursuing research that may define the mechanism of the patient's disease.
The physician-scientist has an intimate understanding of this entire health care process, from bench to bedside, from community to public policy.
Future progress in health care depends on skilled clinicians who provide state-of-the-art patient care and treatment and upon dedicated researchers who discover new ways to improve diagnosis, treatment and health care delivery. The combined MD-PhD prepares you to fill both crucial roles.
Why Get a Combined MD-PhD at UNMC?
Our MD-PhD program takes advantage of a biomedical campus that emphasizes innovative approaches to major research questions. Our state-of-the-art facilities, extraordinary faculty and nationally recognized clinical partner, Nebraska Medicine, combine to provide outstanding medical training.
Our mission is to provide an excellent, integrated program of medical and research training for physician-scientists with a wide variety of biomedical interests. We offer a balance of direction, advice and facilitation of ideas so you'll not only get a solid foundation for your future but also have the opportunity to follow the course that excites you.
Our scholars support each other and contribute to the growth and development of our program. Through their leadership activities, our students contribute to the UNMC community and to the national community of physician-scholars.
Curriculum
As a scholar in our program, you can choose from seven interdisciplinary programs in the basic sciences in the College of Medicine and Eppley Cancer Institute, or drug discovery and development programs in the College of Pharmacy, or public health and policy programs in the College of Public Health. Through partnerships with the University of Nebraska-Lincoln, students have also completed PhDs in biomedical engineering, psychology and imaging.
Clinical Activity
You'll participate in clinical preceptorships throughout your graduate training. Each semester, you'll choose a clinical mentor to follow for four full days or eight half-days in clinic. Through this experience, you'll hone your clinical skills and explore specialties of interest to you. You'll also participate in student-run health clinics, which provide care for Omaha's medically underserved population. The clinics also provide leadership opportunities. Two past co-presidents of the student clinics have been MD-PhD students.
Mentorship
The MD-PhD program has a broad and growing network of faculty that have served as mentors to our scholars. Because the program does not limit students to certain PhD programs, students have found mentors in most PhD programs at UNMC. The program has even developed a relationship within the University of Nebraska system that allows students to work with faculty at the University of Nebraska-Lincoln or the University of Nebraska at Omaha. This relationship is unique to Nebraska and greatly increases the ability of our students to find the ideal mentor.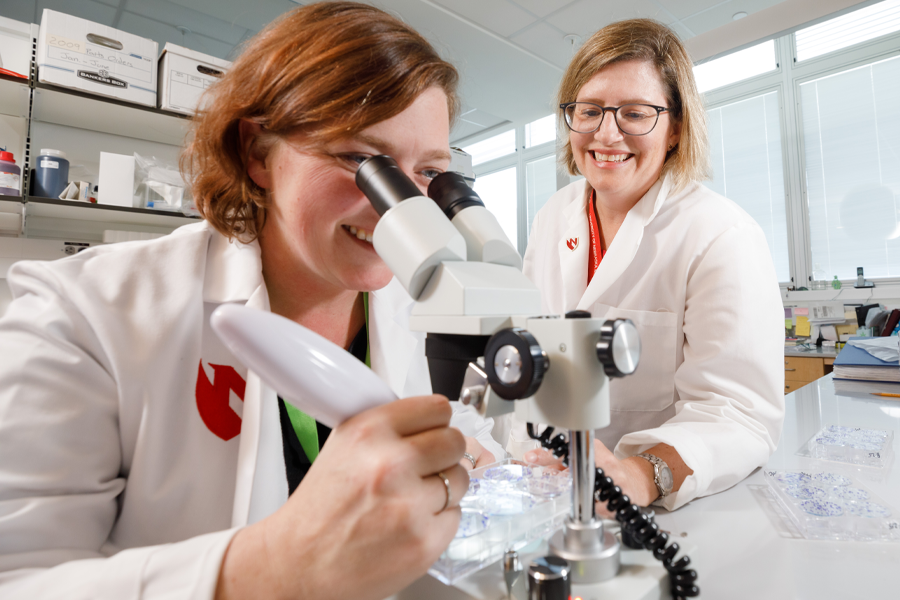 Careers and Outcomes
Most MD-PhD graduates go on to a residency program to obtain licensure to practice in a specific field of medicine. From there, they often pursue careers that blend research and clinical medicine. Many graduates go on to work in academic medical centers.
Recent Residencies
Ophthalmology at Oregon Health & Science University
Neurosurgery at University of Massachusetts
Pediatric Physician Scientist Training Program (PSTP) at UCLA
Internal Medicine/Pediatrics at Penn State
Psychiatry at Indiana University, Indiana
Child neurology at the University of New Mexico, New Mexico
Pathology at Duke University, North Carolina
Surgery at Creighton University, Nebraska
Anesthesiology at New York Presbyterian-Columbia University Medical Center, New York
Infectious Diseases at the University of Alabama Medical Center, Alabama
MD-PhD Summer Undergraduate Research Program
For undergraduate students considering the MD-PhD training pathway, we offer a highly sought-after summer immersion experience. The MD-PhD Summer Undergraduate Research Program at UNMC is for individuals who are motivated for success in careers combining medicine and research. Undergraduate freshmen, sophomores and juniors are encouraged to apply.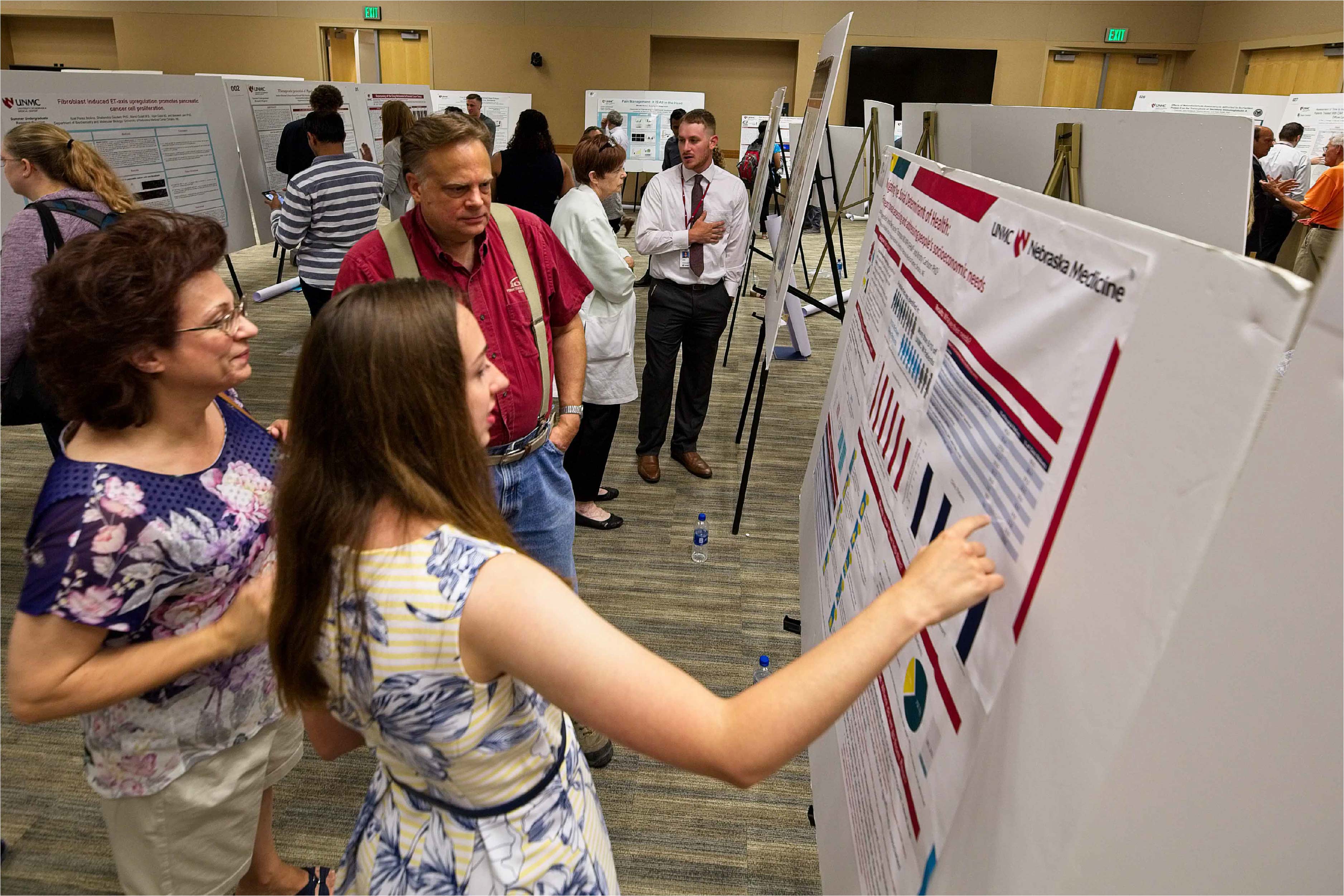 Related Programs
Students interested in this program may wish to explore: