BHECN Northeast
As part of its strategy to grow Nebraska's rural behavioral health workforce, the Behavioral Health Education Center of Nebraska has launched its BHECN Northeast Site at Wayne State College.
The Northeast Site is BHECN's third rural site – joining the BHECN Central Site at the University of Nebraska at Kearney, which launched in 2015, and the BHECN Panhandle Site, which started at Chadron State College in 2019.
The rural sites help ensure BHECN's efforts to strengthen the state's workforce are tailored to meet the unique training, recruitment and retention needs of various regions in the state, said Marley Doyle, MD, director of BHECN.
"Nebraska is a geographically and demographically diverse state, and that means providers, students and trainees face different challenges based on what part the state in which they work," Dr. Doyle said. "We're thrilled to see the northeast site come online and help us better serve the needs of those who live and work in that part of the state."
Wayne State College is "excited and honored to serve and support the Behavioral Health Education Center of Nebraska's mission to recruit and retain behavioral health professionals in Northeast Nebraska," said Steven Elliott, vice president for academic affairs at Wayne State. "I have been impressed with the level of collaboration between UNMC and Wayne State throughout the development of this important partnership with BHECN and look forward to supporting the expansion of training opportunities for the rural behavioral health workforce in Nebraska."
Like most of the state, northeast Nebraska faces a shortage of behavioral health workers, said Ciera Afrank, director of BHECN Northeast (pictured above), but the area also presents region-specific challenges and opportunities.
For example, Afrank said, Northeast Nebraska is a "tri-state area," expanding the region beyond river borders with Iowa and South Dakota. Providers encounter complex licensure and telehealth regulations with clients seeking services across state lines. However, the area presents opportunities to recruit and train the behavioral health workforce for the benefit of interstate rural populations.
In addition, northeast Nebraska communities are remarkably diverse. Behavioral health providers exemplify cultural competence and advocacy for varied client backgrounds, lifestyles and needs. Afrank, who also is Wayne State College's director of counseling services, said BHECN Northeast will support efforts to ensure all populations have equitable access to behavioral health care.
BHECN Northeast aims to foster connection and mentorship across all levels of involvement in behavioral health, including high school and college students envisioning their futures, those evolving into the workforce from other pathways, new professionals navigating first experiences and seasoned providers expanding their skills and networks.
Dr. Doyle said it was important to recognize the contributions of former BHECN Director Susan Boust, MD, in helping establish BHECN Northeast.
"Dr. Boust played an instrumental role in starting and advancing conversations around establishing a BHECN site at Wayne State," Dr. Doyle said. "We likely wouldn't be celebrating this exciting development were it not for Dr. Boust and her efforts." 
While BHECN Northeast is officially up and running now, an official opening ceremony will be held later in the fall to recognize the site's opening. More details about that event will be announced soon.
"We could not be more excited to begin this partnership with Wayne State College," Dr. Doyle said. "We know BHECN Northeast will be a powerful force that will help improve behavioral health in the region for years to come."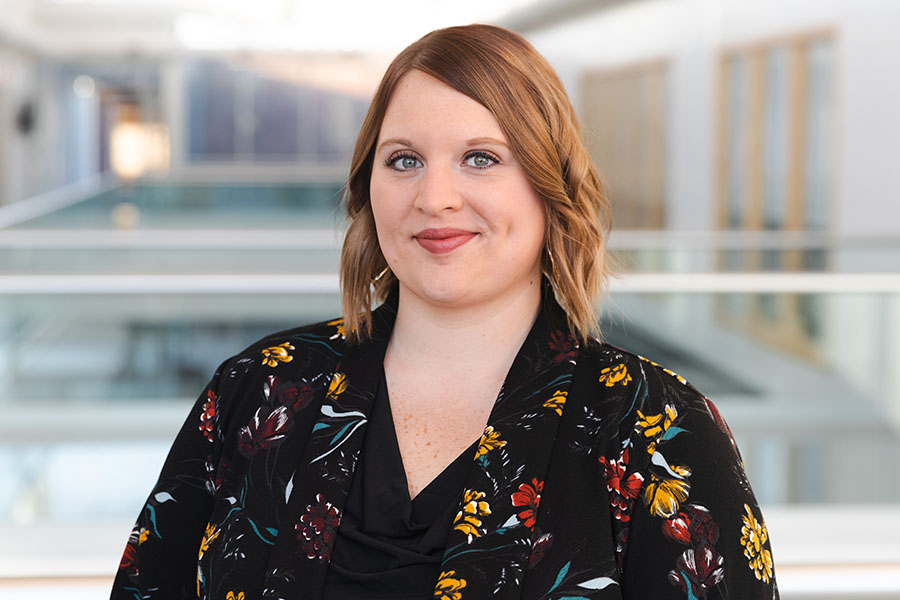 Ciera Afrank, MSE, LMHP, CPC
Director of BHECN Northeast

Contact Ciera for more information about BHECN Northeast.