Kate Hyde, PhD
Associate Professor
Biochemistry Graduate Committee Chairperson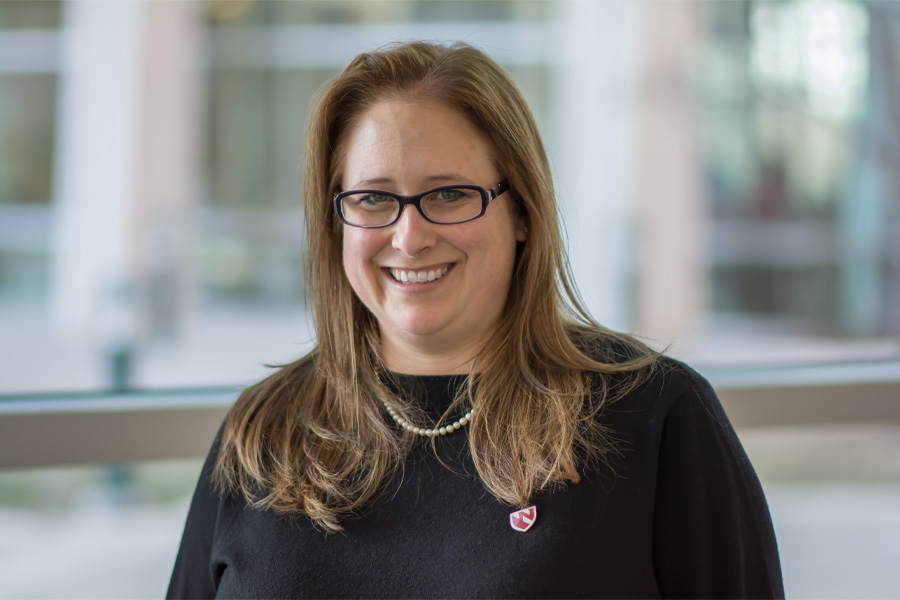 Education
Bachelors of Arts, Biology Major, Washington University in St. Louis
PhD, Cellular and Molecular Biology, University of Wisconsin- Madison
Post-doctoral Fellow, National Human Genome Research Institute, NIH
Research

Student Research Opportunities

Interested students should contact Dr. Hyde.
Primary Research/Clinical Interests/Expertise
Leukemia and normal blood development
Regulation of gene expression
Development of targeted treatment strategies
The overall goal of our laboratory is to understand the mechanisms that regulate leukemia development, with the aim of developing new and improved treatments for hematological malignancies.

We focus on a subtype of Acute Myeloid Leukemia (AML) that is caused by an inversion of chromosome 16 (Inv(16)). This inversion generates a fusion gene between the transcription factor CBFB and the gene for Smooth Muscle Myosin Heavy Chain, MYH11, to generate CBFB-MYH11, which encodes the transcription factor CBFβ-SMMHC. It is known that expression of the fusion protein is the initiating event in leukemogenesis, but the role of CBFβ-SMMHC during leukemia progression is not understood. Using unique mouse models, we are addressing this fundamental question. By identifying CBFβ-SMMHC's required binding partners and its downstream target genes, we hope to identify new treatment strategies for patients with Inv(16) AML.

We are also use mouse models, cell lines, and primary patient samples to address features common to many subtypes of AML. In collaboration with Dr. David Oupicky at UNMC College of Pharmacy, we are currently testing the potential of polymeric CXCR4 inhibitors for the treatment of leukemia. In the course of our experiments, we uncovered a potentially new, previously unrecognized role for CXCR4 in leukemia cells. Consequently, this project will not only test a new treatment strategy but will also have implications for our understanding of basic leukemia biology.
Department of Biochemistry and Molecular Biology
University of Nebraska Medical Center
985870 Nebraska Medical Center
Omaha, NE 68198-5870
Lab Contact: 402-559-3574