Laurey Steinke, PhD
Associate Professor
Co-director Problem-Based Learning, College of Medicine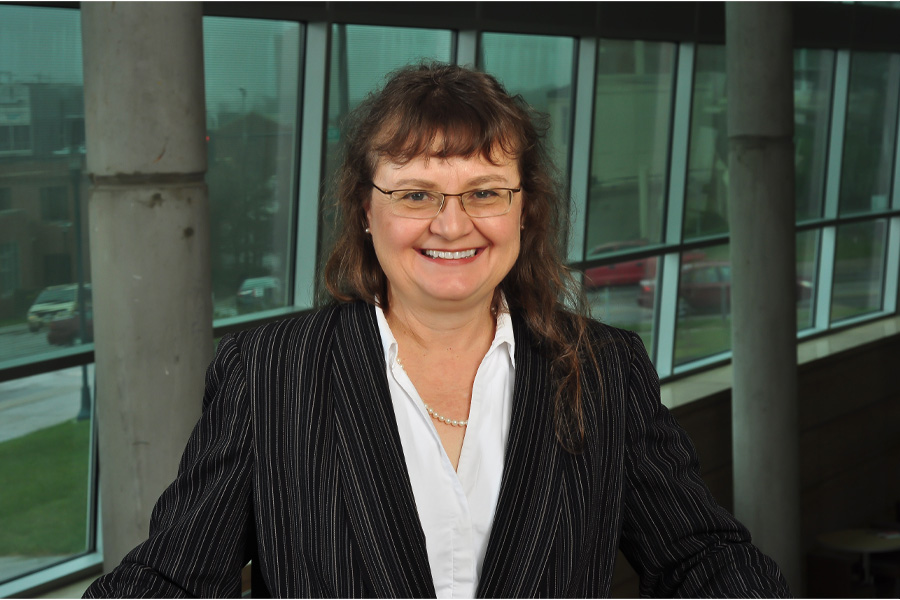 Dr. Steinke teaches biochemistry and metabolism to medical students and graduate students. She also serves on the Curriculum Committee in the department of Biochemistry and Molecular biology, and on a number of education-related committees in the College of Medicine.
After focusing the bulk of her research career on structural analysis of proteins and the protein components and metabolic interactions in microbial communities, Dr. Steinke has turned her attention currently to curricular design and improvement. These are arguably the most important subjects in any institution of learning. In order to create and implement effective teaching strategies, the science of learning, often termed cognitive psychology, must be understood. Applying this science while performing Continuous Quality Control (CQI) on the curricula in the College of Medicine and in the Biochemistry and Molecular Biology graduate programs keep the educational experience appropriate for our learners.
Teaching
Longitudinal content expert for Nutrition, College of Medicine
Longitudinal content expert for Biochemistry & Metabolism, College of Medicine
Co-chair of the Science of Learning Interest Group, Interprofessional Academy of Educators
Research Interests
Current thinking in pedagogy of pre-clinical education in medicine stresses the integration of basic science with clinical science in health professions education. This integration, along with active learning in small-group settings, such as Problem Based-Learning, creates the setting for acquisition of the habit of lifelong learning. By using the techniques of productive failure and guided discovery in instructional design, students are prepared for their careers. Dr. Steinke's research focuses on the use of rubrics for assessment of critical thinking, writing and discussions.
Dr. Steinke's lab is not currently accepting students.
Other Interests
I am passionate about public science literacy, and participate in community groups supporting this cause.
Department of Biochemistry and Molecular Biology
University of Nebraska Medical Center
985870 Nebraska Medical Center
Omaha, NE 68198-5870