Fitness Consultations
The Center for Healthy Living offers fitness consultations with our fitness specialist. Our goal is to help you achieve your fitness goals and get you started on the correct path to a more physically active life. Our fitness consultations are free to all members.  
Intake Consultations
After joining the center, new members may schedule a one-on-one consultation to answer any fitness or exercise related questions you might have. We want to help you stay well and address any concerns you may have. The initial consultation can take place in-person or virtually and lasts approximately 15 minutes. If you have been a member with us for any length of time, you can always schedule a time to meet with our fitness specialist.  
In-Depth Consultations
This type of consultation focuses on your desires and needs to create a personal fitness plan. We advise scheduling at least two sessions to best assist you. Each session is approximately 30-45 minutes. 
Your physician will need to complete a release form prior to use of our services if: 
You are over 35 with risk factors for heart disease

 

You are over 45 (regardless of risk)

You have any existing cardiovascular health condition
Intake Questionnaire
This questionnaire will help us determine what you hope to achieve with your fitness consultation. Information we collect includes:
Basic intake measurements

 

Past/current physical activity

Concerns and questions

 

Current starting place

 

Goals and expectations for the future

 
Fitness Equipment Tutorials
During your fitness consultation, our fitness specialist will walk you through live demonstrations on how to safely use the weight room equipment in our facility. We can also assist with stretching and using specific cardio equipment.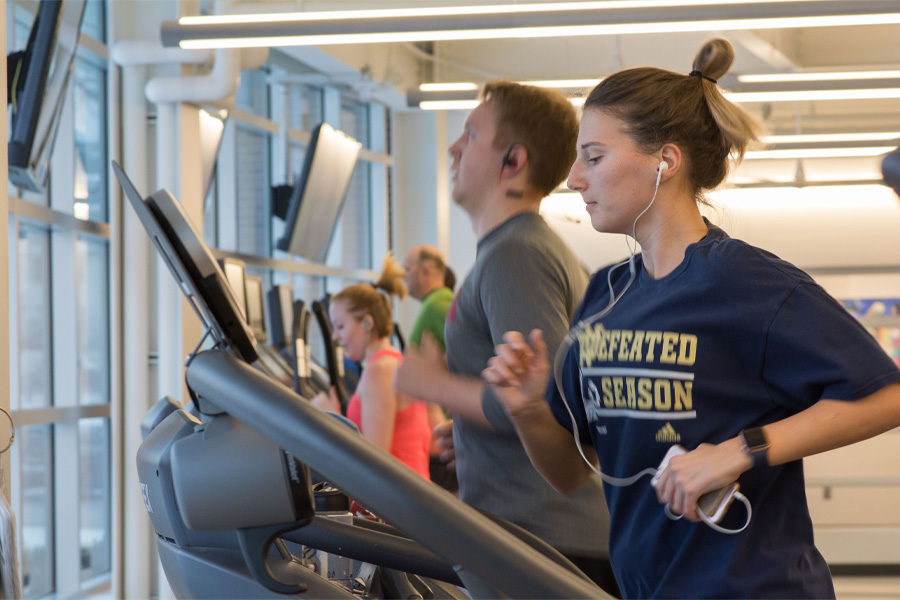 Set up an appointment for a fitness consultation with Peter Pellerito, fitness specialist.