Angela Vasa, MSN, RN
Global Center for Health Security Scholar
Director
Isolation and Quarantine
Nebraska Medicine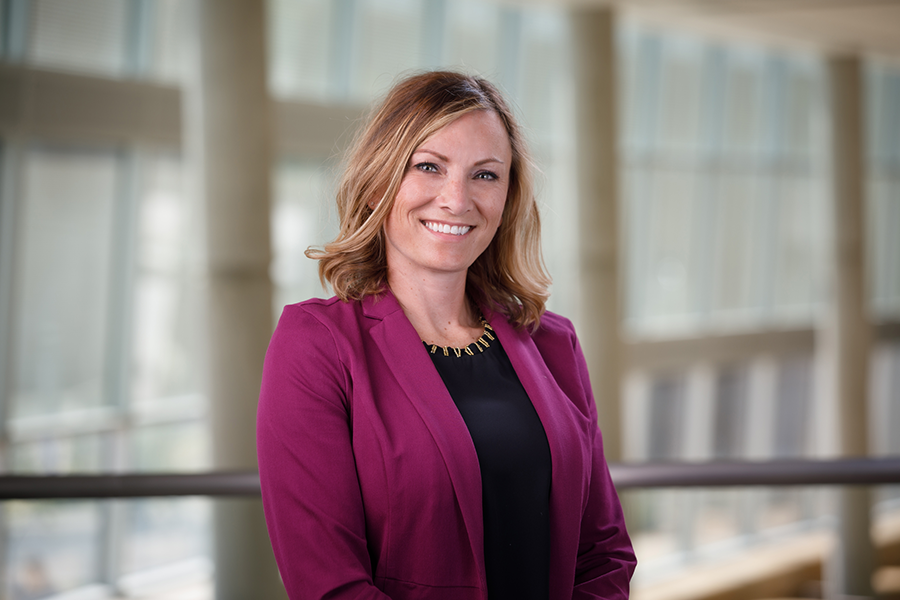 Ms. Angela Vasa is the Director of Isolation and Quarantine for special pathogens at Nebraska Medicine. Her nursing background includes over a decade of clinical experience with specialized expertise in the areas of trauma, critical care, solid organ transplant, and high consequence infectious diseases. She joined the Nebraska Biocontainment Unit team in 2009 and continues to be an active clinical member while serving as the program director. Ms. Vasa provided direct patient care for the patients with Ebola Virus Disease admitted to the Nebraska Biocontainment Unit in 2014-2015 as well as the first individuals admitted to the National Quarantine Unit with SARS-CoV-2 in 2020.  
Improving clinical practice and advancing infection prevention and control (IPC) processes for frontline healthcare workers has been a persistent theme and growing passion in the second half of her nursing career. Ms. Vasa completed a fellowship in the Emerging Leaders in Biosecurity program at the Johns Hopkins Center for Health Security. Her professional experience in IPC has been focused on high level isolation and biocontainment unit principles with a particular interest in the monitoring and assessment of special pathogen programs—both domestically and internationally. She is the director of consultative services and metrics development for the National Emerging Special Pathogen Training and Education Center (NETEC), the division responsible for providing individualized consultations to advance special pathogen preparedness for healthcare facilities and EMS agencies. Ms. Vasa leads the team in the development of readiness assessment tools to evaluate programmatic capacity and capability to respond to special pathogen events in hospitals, long term care centers, and EMS agencies in the United States. 
Ms. Vasa also serves as the Nebraska Medicine primary investigator supporting the Center for Disease Control and Prevention's Project Firstline as an innovation partner. She leads the team focused on advancing IPC programs in small and rural hospitals by leveraging innovative technological solutions to bridge knowledge and practice gaps. This work is centered on developing and implementing IPC assessment tools, a virtual consultation platform, extended reality educational modules, and an artificial intelligence real time education and consultation center to advance IPC programs in under resourced settings.  
Ms. Vasa is an advocate for promoting education that enables clinicians to provide safe, effective clinical care for patients with high consequence infectious diseases, implementing monitoring and evaluation programs for special pathogen preparedness, and exploring utilization of advanced technology to improve equitable access to specialized expertise. She has published more than a dozen journal articles and presented at domestic and international conferences on these topics. Ms. Vasa has provided consultation support to advance special pathogen preparedness in Singapore and Nigeria and has deployed for humanitarian medical mission trips to Mali and Rwanda. Her areas of professional interest include developing and implementing readiness assessment tools for IPC practices, translating lessons learned within the United States special pathogen response network for global application, and expanding the accessibility of subject matter experts through the utilization of technology to advance IPC capabilities.