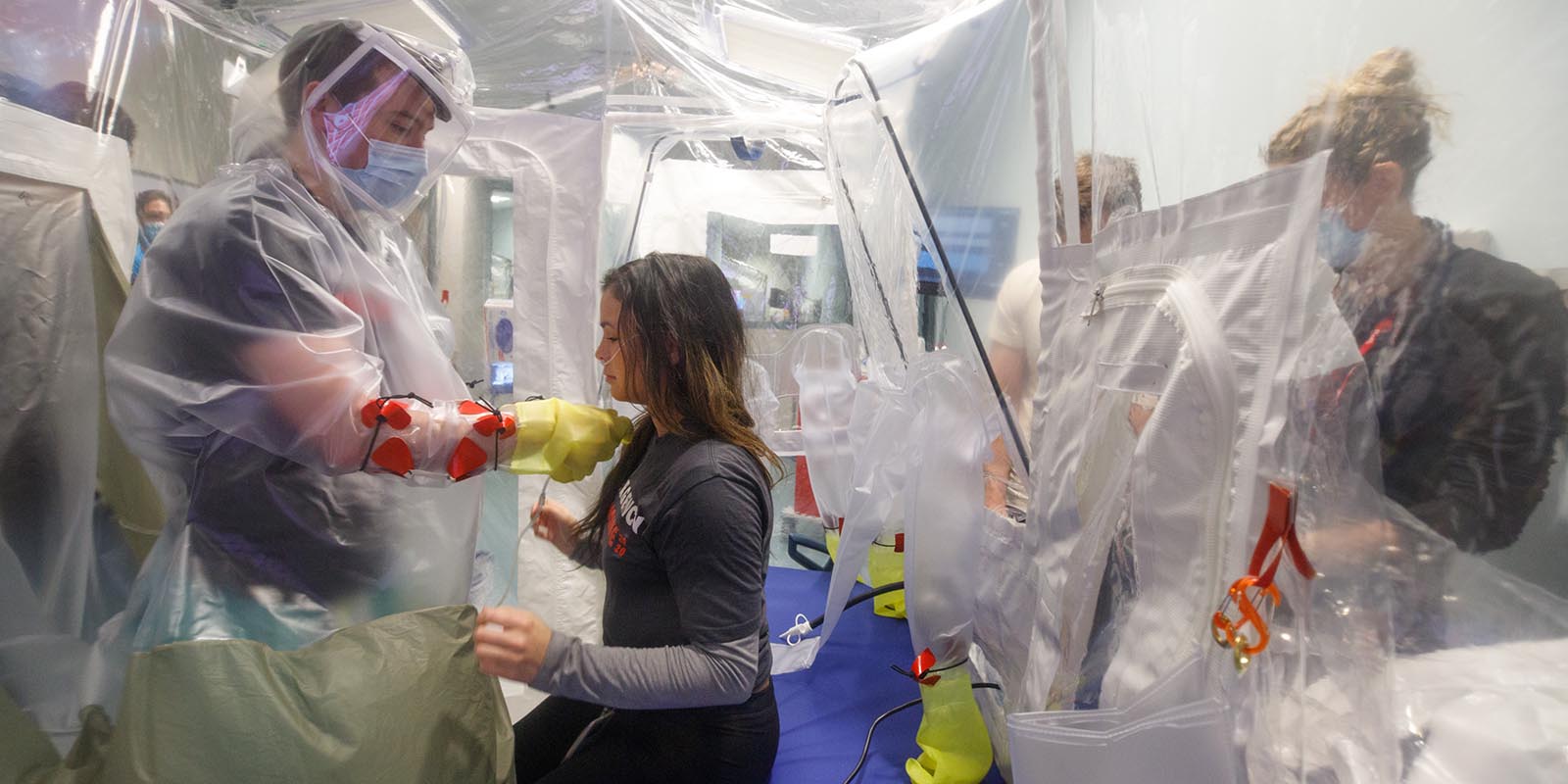 Innovation & External Partnerships
Innovating through research, development, and external partnerships 
The GCHS has partnered with many academic groups at UNMC and external partners to tackle the most pressing problems in emerging infectious diseases. Critical research in the fight against COVID-19 was naturally a major focus the last few years, but many other studies of importance have also underscored the innovative, progressive approach that is truly at the heart of every GCHS project.
Global Infectious Disease Preparedness Network (GIDPN)
Partnering with institutions with high-level isolation units in Singapore, Germany, South Korea and China, we are are developing a clinical trials network and clinical response force to ensure a rapid exchange of information and resources during pandemics. The goal: Local and worldwide health system and public health preparedness.
LEARN MORE
Special Pathogens Research Network (SPRN)
SPRN is a network of U.S. institutions with high-level clinical isolations units that are committed to the development and maintenance of rapid response clinical research infrastructure. The GCHS leads the SPRN with the network Director at UNMC and with core network central IRB infrastructure being housed at UNMC. The network has been leveraged and funded by federal agencies such as NIH and BARDA as well as industry to rapidly implement special pathogens clinical trials and expand access investigational new drug protocols. The network receives longitudinal extramural funding through the National Emerging Special Pathogen Training and Education.
LEARN MORE
GCHS Domains
Learn more about our other domains
/3
N-95 Decontamination Using UV Light
/3
ISTARI's Model 1A. Static Exercise in Quilcene, WA.
/3
Dr. Broadhurst and her team developed a PCR diagnostic test for SARS-CoV-2 detection to support repatriated Americans before public health or commercial tests were available.