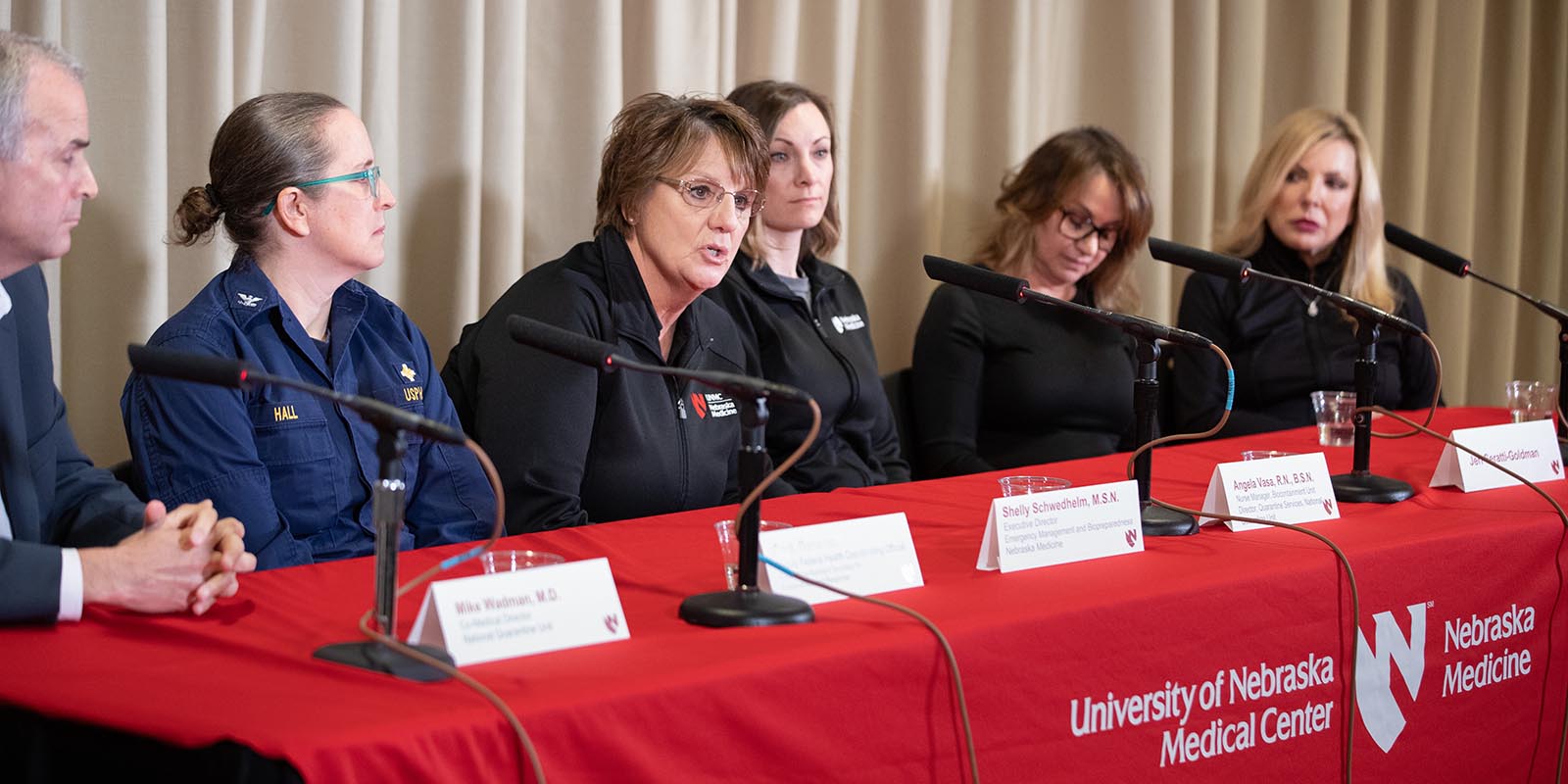 The Global Center for Health Security is the culmination of 20 years of persistence, planning and training at UNMC to build emergency preparedness capacity.
The Nebraska Public Health Laboratory was established at the University of Nebraska Medical Center in 1997 through a cooperative agreement between the Nebraska Department of Health and Human Services and Nebraska Medicine. The Centers for Disease Control and Prevention (CDC) provided grant funding for testing of bio-threat and chemical agents.
In the aftermath of the Sept. 11 attacks, UNMC was among several entities nationwide to receive federal funding for bioterrorism preparedness. In 2004, UNMC, in conjunction with the Nebraska Department of Health and Human Services, and Nebraska Medicine, began planning the Nebraska Biocontainment Unit. It opened in 2005, as the largest such unit in the nation, set up to handle highly contagious and deadly infectious conditions, including: SARS, smallpox, plague, Ebola virus disease and other viral hemorrhagic fevers.
The GCHS was established in 2017 to provide a platform for health system preparedness, recognition, and response to catastrophic public health emergencies while also providing comprehensive capabilities in research, education and training, and health system operations. 
The GCHS has become an invaluable national and international resource for the management of high consequence infections, and houses the nation's only federally-funded quarantine unit, the National Quarantine Unit, and the nation's largest biocontainment unit.  
Mission
Innovate and advance preparedness and response for emerging infectious diseases and catastrophic health emergencies. Building capacity and capability for operational response by leveraging research, education, training, and technical performance. Enable twenty-first century care for health emergencies and low-resource environments.
Vision
Lead the world in health system preparedness for "Disease X" (novel, emerging infectious diseases) and other catastrophic public health emergencies
Values
Agile & Flexible | Operationally Focused | Collaborative | Innovative | Altruistic | Courageous
Meet Our Experts
Our team answered the call during the Ebola crisis, as the COVID-19 pandemic began to unfold and in planning for future outbreaks.