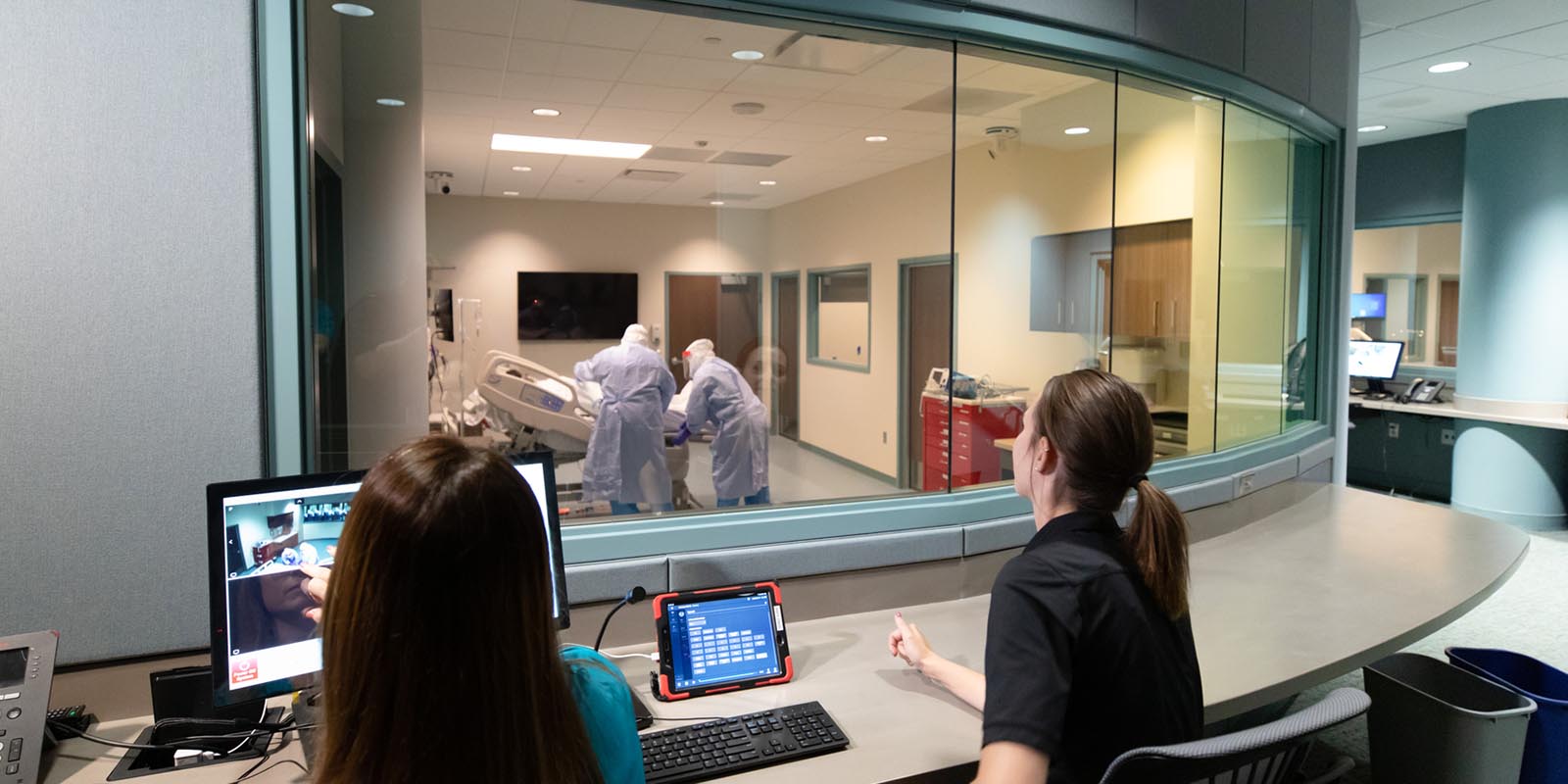 "The Nebraska Method" for biopreparedness set a new global gold standard in special pathogen health security.
Our expertise is now sought worldwide and officially sanctioned by the U.S. government. The Global Center for Health Security is the home base to the national Training, Simulation, and Quarantine Center. The result of a nearly $20 million grant from the U.S. Department of Health and Human Services, Assistant Secretary for Preparedness and Response (ASPR), the Training, Simulation, and Quarantine Center encompasses an entire floor of the new $119 million Dr. Edwin G. & Dorothy Balbach Davis Global Center on UNMC's Omaha campus.
State-of-the-art facilities include the 20-bed National Quarantine Unit, the nation's only federal quarantine unit, and a six-bed simulated biocontainment unit for advanced experiential training – the National Biocontainment Training Center. This high-fidelity simulation center includes a mock lab and autoclave. Within the Davis Global Center building, this center is in close proximity with several high-tech advanced interprofessional simulation and learning environments.
Education Programs & Partners
GCHS Domains
Learn more about our domains.