Daniel Johnson, MD, FCCM
Global Center for Health Security Scholar
Associate Professor
Division Chief of Critical Care
UNMC College of Medicine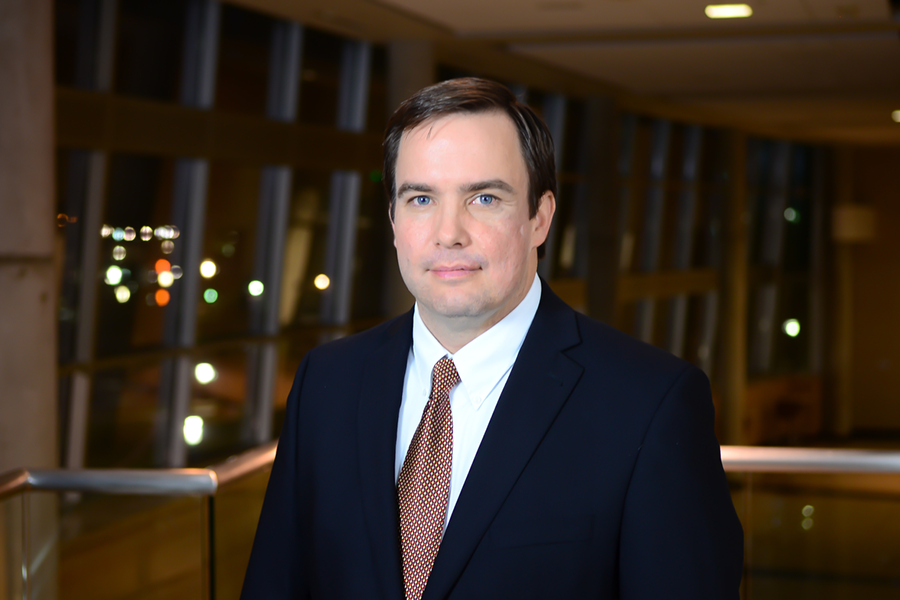 Dr. Daniel W. Johnson, MD, FCCM, is the division chief of critical care and associate professor in the UNMC Department of Anesthesiology, the medical director of the Cardiovascular ICU, and the associate medical director of the Nebraska Biocontainment Unit (NBU).  Dr. Johnson provided direct critical care to Ebola patients in the NBU in 2014, and he co-directed the critical care response to the COVID-19 pandemic at Nebraska Medicine.  Throughout the COVID-19 pandemic, Dr. Johnson has represented the perspective of critical care physicians at state, national, and international conferences.  On a local level, he provided ongoing advice to elementary and secondary schools regarding the community risk level and the importance of COVID preparedness and non-pharmaceutical interventions.
Prior to joining the faculty at UNMC, Dr. Johnson received his bachelor's degree at Boston College.  He enjoyed a year of full-time community service at the Kansas City Free Health Clinic as a member of the Jesuit Volunteer Corps prior to earning his MD at the University of Michigan Medical School, where he was a Dean's Scholar.  Prior to residency, Dr. Johnson was a physician volunteer for Creighton University's Institute of Latin American Concern in the Dominican Republic.
He completed his residency in anesthesiology and his fellowship in critical care medicine at Harvard University at Massachusetts General Hospital (MGH).  He was on the faculty of Harvard Medical School at MGH for several years prior to joining the UNMC faculty.
Dr. Johnson's research is geared toward large-scale, randomized controlled trials among ICU patients, with an emphasis on sepsis and mechanical ventilation.  His educational passion is point-of-care ultrasonography in the ICU, and he is currently serving as the committee chair for Ultrasound for the Society of Critical Care Medicine.