Katrina Cordts, PhD
Assistant Professor, UNMC Department of Neurological Sciences
Chief Scientific Administrator, Great Plains IDeA-CTR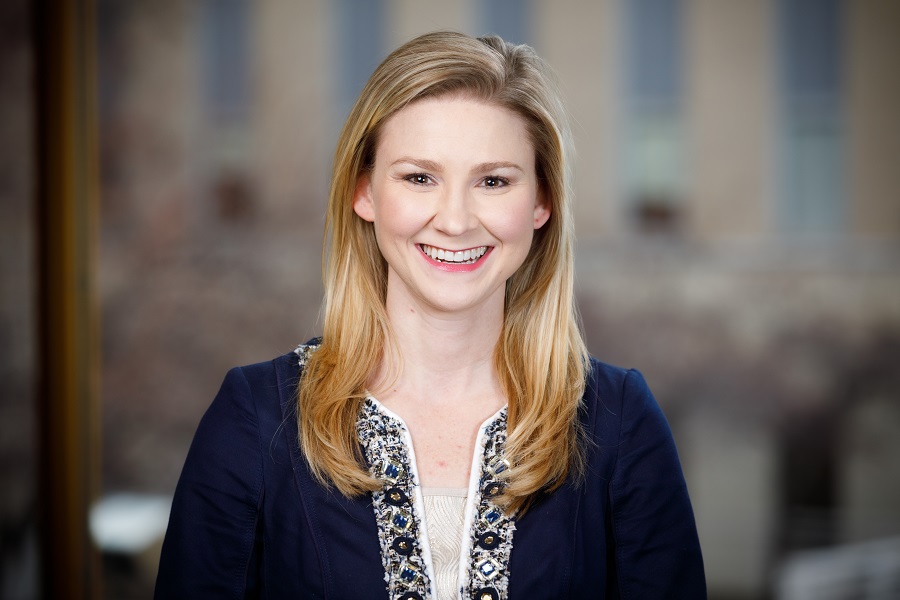 Dr. Kati Poppert Cordts (she/her) is a native Nebraskan with strong ties to Holdrege and Lincoln. She completed her undergraduate degree at the University of Nebraska-Lincoln. She earned her doctoral degree in clinical child psychology from the University of Kansas. She completed her internship and postdoctoral fellowship in pediatric psychology at Oregon Health and Science University in Portland, Oregon.  
In 2019, Dr. Cordts returned to Nebraska and joined UNMC. An Assistant Professor of Neurological Sciences, she also serves as the Chief Scientific Administrator for the Great Plains IDeA-CTR Network and as the Associate Director of Education and Training for the Behavioral Health Education Center of Nebraska.  
Clinically, Dr. Cordts is trained as a pediatric psychologist and specializes in behavioral health care of kids, working with children with and without special health care needs. She is particularly interested in working with parents of young children to promote healthy behaviors and prevent disruptive behavior in early childhood.

Dr. Cordts is committed to investigating, understanding and promoting health behaviors as a mechanism to improve quality of life. Her research spans generations and populations, with current projects inclusive of parent/child dyads, children with special healthcare needs and the healthcare workforce. She has a special interest in statistical methodology and objective measures of behavior, including actigraphy, neuroimaging and human biospecimens. 
She has presented at national and international conferences and has been the recipient of several research grants. Dr. Cordts has published more than 20 peer-reviewed publications, and she is a frequently invited presenter on topics related to health behavior promotion, wellness and wellbeing and workplace culture.  
Education
University of Kansas, MA, Clinical Child Psychology (2015) 
Oregon Health & Science University, Clinical Psychology Intern (2018) 
University of Kansas, PhD, Clinical Child Psychology (2018) 
Professional Societies
Chair, Division 54 Pediatric Sleep Special Interest Group
International Pediatric Sleep Association 
Department of Neurological Sciences 988440 Nebraska Medical Center
Omaha, NE 68198-8425