Ruben E. Quiros, MD
Professor with Tenure, Pediatrics and Surgery
Chief, Division of Gastroenterology
Medical Director, Pediatric Liver & Intestinal Transplantation
Medical Director, Weight & Wellness Specialty Care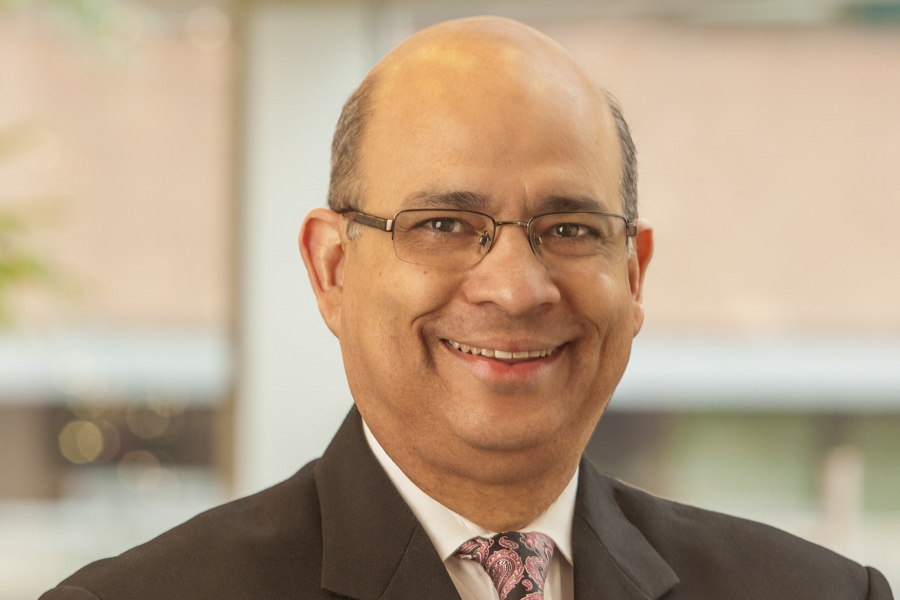 Dr. Quiros grew up in Panama City, Panama. After he received his medical degree in Panama, he pursued his residency in Children's Hospital of Panama as well as a residency in Philadelphia. He then attended a Gastroenterology and Nutrition Fellowship at UCLA in Los Angeles, California. Directly after his first fellowship, he went into an advanced clinical fellowship for another two years. After many years of schooling, he and his growing family put down roots in Rochester New York as the Director of the Pediatric Hepatology Program.
After a few years he decided to move on taking on many roles at Texas Children's Hospital and University of Texas in Houston, Texas. Dr. Quiros and his family stayed in Texas until their final move to Omaha, Nebraska. Here, Dr. Quiros took on again, many roles. Now, he is not only the Fellowship Program Director for the Pediatric, GI, Hepatology and Nutrition program but also is the Medical Director for the Pediatric Liver/Intestinal Transplantation with the Lied Transplant Center as well as the Chief of Pediatric GI, Hepatology, and Nutrition Program. Needless to say, Dr. Quiros is a very busy man. After many internships, committees, awards, distinguished roles and recognition Dr. Quiros still remains very patient and humble. He has an open door policy and is always willing to listen or help someone in need. He has brought this program to where it is, and he has no plans of stopping any time soon!
Dr. Quiros recently was announced as the September Program Director of the month! Congratulations Dr. Quiros on this very well deserved title! Please read the whole interview.
Education
Medical School
Universidad Nacional de Panama School of Medicine, Panama City, Panama
Internship
General Medicine, Social Security System Hospital Complex, Panama City, Panama
General Medicine, Integrated Health System of the Province of Cocle Penonome, Province of Cocle, Panama
Residency
Pediatrics, Hospital del Nino de Panama, Panama City, Panama
Pediatrics, Thomas Jefferson University, Philadelphia, PA
Fellowship
Gastroenterology Clinical Fellowship, UCLA School of Medicine, Los Angeles, CA
Gastroenterology Advanced Clinical Fellowship, UCLA School of Medicine, Los Angeles, CA
Research Interests
Pediatric liver and intestinal transplantation, infections after liver transplantation, short bowel syndrome, intestinal failure and rehabilitation, Alagille syndrome, autoimmune liver disease, parenteral nutrition associated liver disease, obesity-related steatohepatitis
Fellowship Roles
Program Director, Pediatric GI Fellowship 
Program Director, Pediatric Transplant Hepatology Fellowship
Division
University of Nebraska Medical Center
Department of Pediatrics
Division of Gastroenterology
982161 Nebraska Medical Center
Omaha, NE 68198-2161