Shirley F. Delair, MD, MPH
Chief, Division of Pediatric Infectious Diseases
Associate Dean of Diversity, Equity and Inclusion, College of Medicine
Director, Pediatric Residency Global Health Track
Associate Professor, Division of Pediatric Infectious Diseases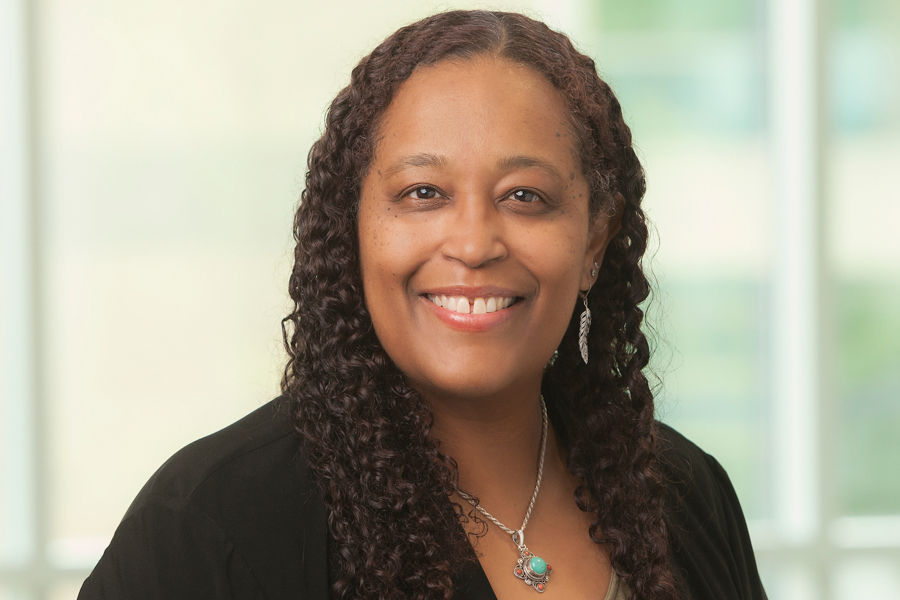 Dr. Shirley Delair is an Associate Professor of Pediatrics and Chief of Pediatric Infectious Diseases. Her area of clinical interest include pediatric and adolescent HIV, tuberculosis and travel Medicine. Her research interests and publications are in global health equity with a special emphasis on maternal child vertically transmitted infections, neonatal sepsis, micronutrient deficiencies and susceptibilities to childhood infections, and prevention of sexually transmitted infections in adolescents.
Dr. Delair is additionally involved in undergraduate and graduate medical education. She is the founding Director of the Pediatric Residency Global Health track, course director for the M4 Pediatric Global Health Elective as well as co-director for the M4 Immersion Spanish in Omaha- Social Determinants of Health Elective.
Finally, Dr Delair is the inaugural Associate Dean for Diversity, Equity, and Inclusion at the college of medicine. Dr. Delair is currently building her office to devise initiatives that will enhance recruitment and retention of a diverse workforce into an inclusive and supportive environment with a goal to develop a cadre of clinicians, educators and scientists that is reflective of the communities served to helps reduce health disparities.
Dr. Delair received her medical degree from the Universidad CES in Medellin, Colombia. She completed a pediatric residency at Saint Joseph's Children's Hospital in Paterson New Jersey, the Mount Sinai School of Medicine. Following residency, she pursued a fellowship in pediatric infectious diseases at the Mattel Children's Hospital in Los Angeles, California, UCLA School of Medicine. She received a Master of Public Health in Epidemiology from the College of Public Health at the University of Nebraska Medical Center.
Dr. Delair is board certified in pediatrics, pediatric infectious diseases and certified in Travel Health.
Education
Medical School
Institute of Health Sciences, CES University, Medellin, Colombia
Internship
Pediatrics, Saint Joseph's Children's Hospital, Mount Sinai School of Medicine, Paterson, NJ
Residency
Pediatrics, Saint Joseph's Children's Hospital, Mount Sinai School of Medicine, Paterson, NJ
Fellowship
Pediatric Infectious Diseases, Mattel Children's Hospital, David Geffen School of Medicine at UCLA, Los Angeles, CA
Research Interests
Global health equity with a special emphasis on maternal child vertically transmitted infections
Neonatal sepsis
Micronutrient deficiencies and susceptibilities to childhood infections
Prevention of sexually transmitted infections in adolescents
Patient Care
Additional Hospital Appointments
Nebraska Medicine, Omaha, NE
Creighton University Medical Center, Omaha, NE
Bergan Mercy Hospital, Omaha, NE
Division of Pediatric Infectious Diseases
University of Nebraska Medical Center
College of Medicine
Department of Pediatrics
982162 Nebraska Medical Center
Omaha, NE 68198-2162