PharmD / MBA Dual Degree
Play an important role in the health of your patients- and your practice.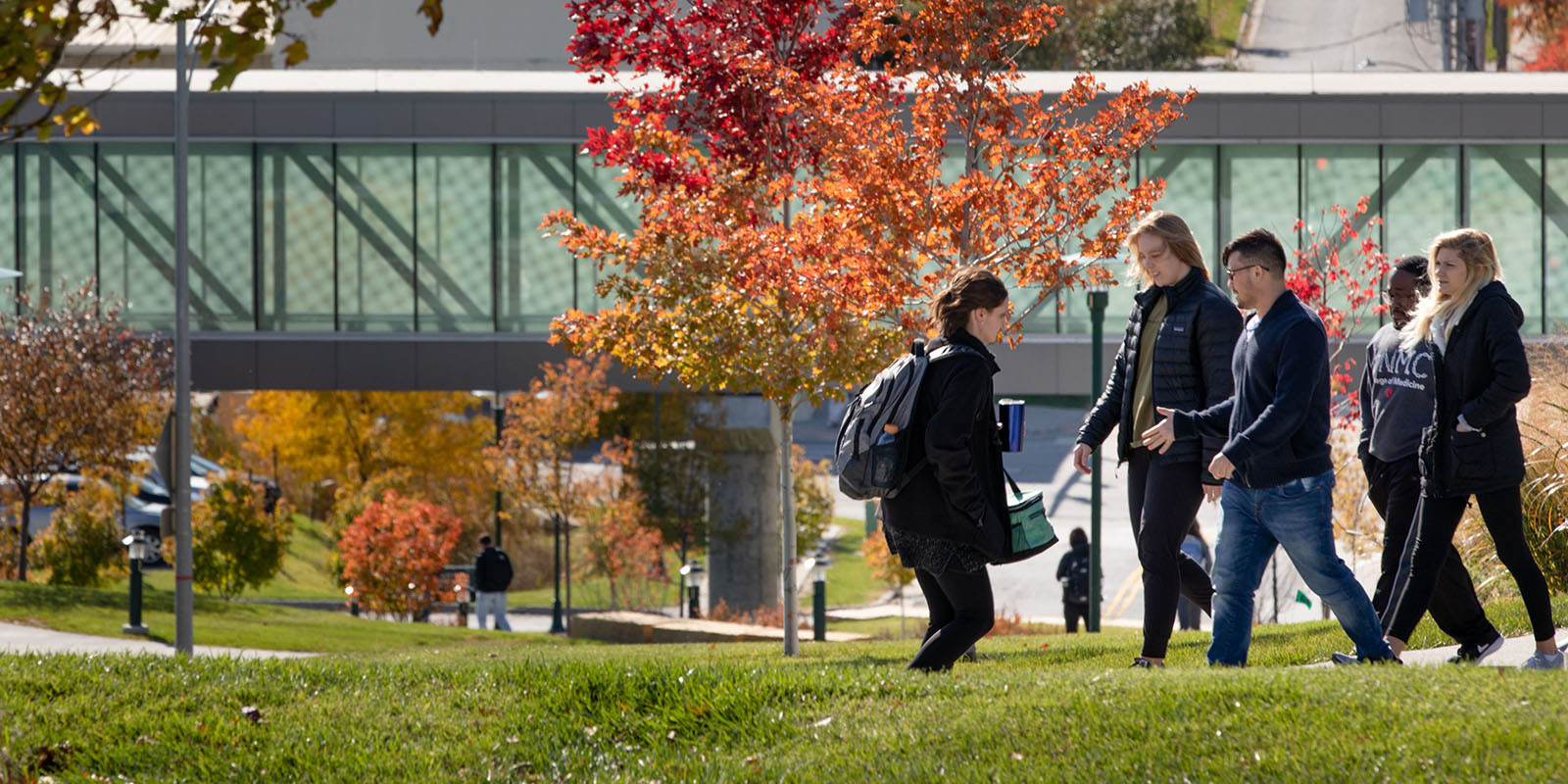 Why Study Pharmacy and Business Together?
The healthcare industry is big business.  As a pharmacist who possess both clinical skills and an understanding of business management, leadership, and strategic decision making, you will be prepared to anticipate change and to make decisions that balance patient outcomes and the overall cost of care.
Why Study Pharmacy and Business at UNMC?
UNMC has partnered with UNO to create a unique curriculum.  The PharmD/MBA program demonstrates integrity in meeting the educational standards of both accrediting bodies, the Accreditation Council for Pharmacy Education and the Association to Advance Collegiate Schools of Business, which is the highest standard of achievement for business schools worldwide.
Location
Omaha Campus or Hybrid
Start Date
Fall, Spring & Summer
A Cost-Effective Way to Combine Two Degrees
You can transfer six to nine credit hours between programs, allowing you to obtain both degrees in less time than completing the two degrees separately.
Flexible Format
The MBA portion of the dual degree can be completed entirely online.
Preparation for the Pharmacist Licensure Exam
Completion of the dual degree allows you to sit for pharmacist licensure examinations (NAPLEX and MPJE). Licensure requirements may vary by state.
The dual program curriculum consists of MBA core courses, MBA concentration courses, PharmD courses and PharmD clinical education. You can integrate your pharmacy rotations with your MBA experiential learning.
Application Requirements

All applicants must apply and be accepted into each of the two programs. You will be evaluated by each degree program in separate admissions processes. Admission into either program does not guarantee admission into the other program.
PharmD students have two options: You may apply to the dual degree program prior to entrance into the PharmD program or, as a current PharmD student, you may apply to the dual degree program by June 1 of your second year, provided you are in good academic standing.
College of Pharmacy Admissions
Careers and Outcomes
The combination of MBA and PharmD degrees differentiates you in a competitive marketplace and gives you additional skills and training to focus on management in health careers.
Job Opportunities
Hospital pharmacy operations
Local, county, state or federal government agencies
Community health
Insurance and managed care organizations
Faculty members for schools of health professions and pharmacy
The pharmaceutical industry
Pharmacy consulting and medication management