Research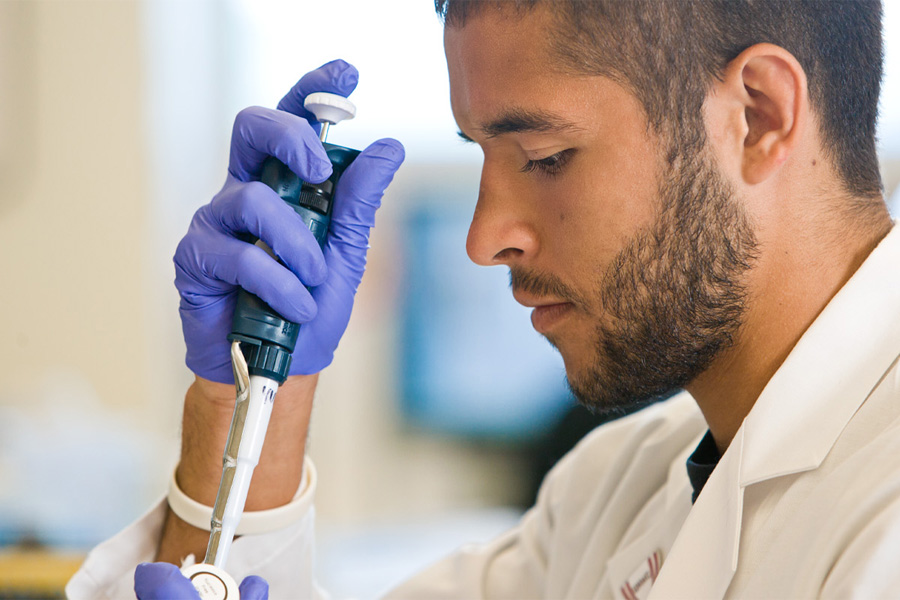 Research interests of our faculty include:
Molecular biology of cancers (prostate, pancreas, breast, lung, liver, colon)
Cellular signaling
Endocytosis and trafficking
Cellular communications/gap junctions
Tumor glycobiology
Microbial metabolomics
Core Facilities
The Department of Biochemistry and Molecular Biology has the instrumentation necessary for state-of-the-art biochemical research, including systems for chromatography (including HPLC, FPLC), radionuclide counting, centrifugation, spectroscopy, tissue culture, and capillary electrophoresis.
Dedicated labs exist on campus for flow cytometry, cell sorting, protein sequencing, oligonucleotide synthesis, nuclear magnetic resonance-mass spectrometry, and transmission and scanning electronic spectrometry.
In addition, core facilities are available for bacteria and animal cell culture, oligonucleotide synthesis, monoclonal antibody production and confocal laser scanning microscopy.
The department has excellent computing facilities for graphics, computation, and word processing.