Michael Wiley, PhD
Global Center for Health Security Scholar
Assistant Professor
Department of Environmental, Agricultural and Occupational Health
UNMC College of Public Health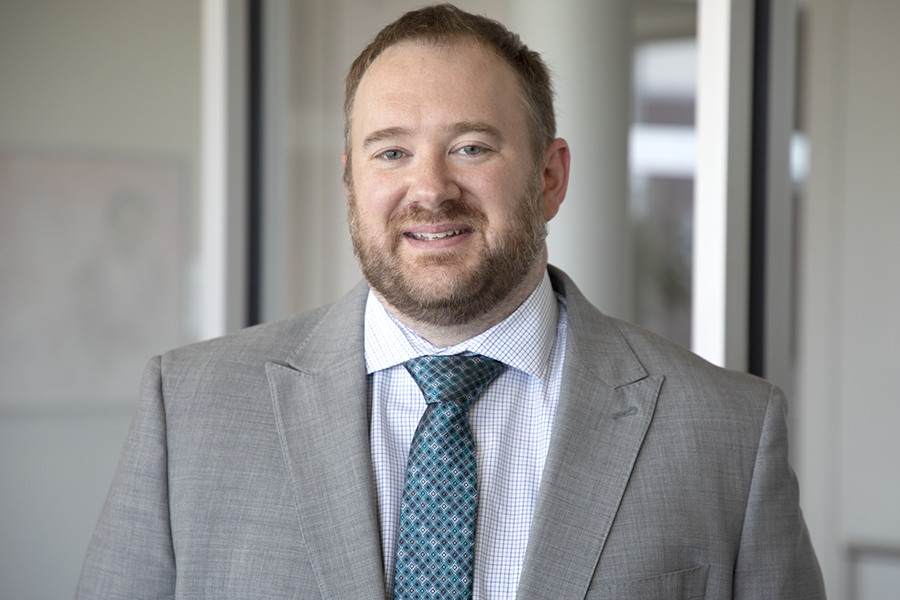 Dr. Michael Wiley is an assistant professor in the College of Public Health, Department of Environmental, Agricultural, and Occupational Health, at the University of Nebraska Medical Center. He is also the CEO of PraesensBio, a biotech startup based out of the Innovation Center in Lincoln, Nebraska, that is focused on developing sequencing-based diagnostic assays.
Dr. Wiley has been working in the field of pathogen genomics and biosurveillance since he joined the United States Army Medical Research Institute of Infectious Diseases Center for Genome Studies (USAMRIID-CGS) in 2012. He was an integral part in organizing the USAMRIID-CGS deployment to Liberia during the 2013-2015 Ebola virus disease outbreak and later traveled to Liberia to investigate a cluster of cases that arose after the outbreak had been declared over.
In 2015, he became a research assistant professor at the University of Nebraska Medical Center (UNMC) through a task order awarded to the National Strategic Institute for Research (NSRI) by the Global Biosurveillance Technology Initiative (GBTI) and the Defense Biological Product Assurance Office (DBPAO). Dr. Wiley and his team set up pathogen sequencing capabilities and provided training throughout the world including in Ghana, Japan, Kenya, Liberia, Peru, Senegal, South Africa, and South Korea. Starting in 2018, Michael and his team helped to respond to multiple Ebola virus disease outbreaks in the Democratic Republic of the Congo by setting up a genomics center at the Institut National de Recherche Biomédicale (INRB) in Kinshasa. This enabled a team of local researchers to sequence genomes from the Nord Kivu outbreak within five days of the outbreak being detected. This work has transitioned into assisting partners in Africa (DRC, Ghana, and Senegal) in sequencing SARS-CoV-2 genomes and sharing the data with the global community.
Dr. Wiley's commitment to global health has manifested in his research, service, and professional activities. Along with his collaborators, he has published extensively on the genomic characterization of viral outbreaks using in-country capabilities in varied international settings, typically built from the ground up with local scientists. His work brings together his cutting-edge laboratory operations methods and implementation of this science in developing countries with limited infrastructure.