Vasthala Juvvigunta, MBBS
Assistant Professor, Division of Hospital Medicine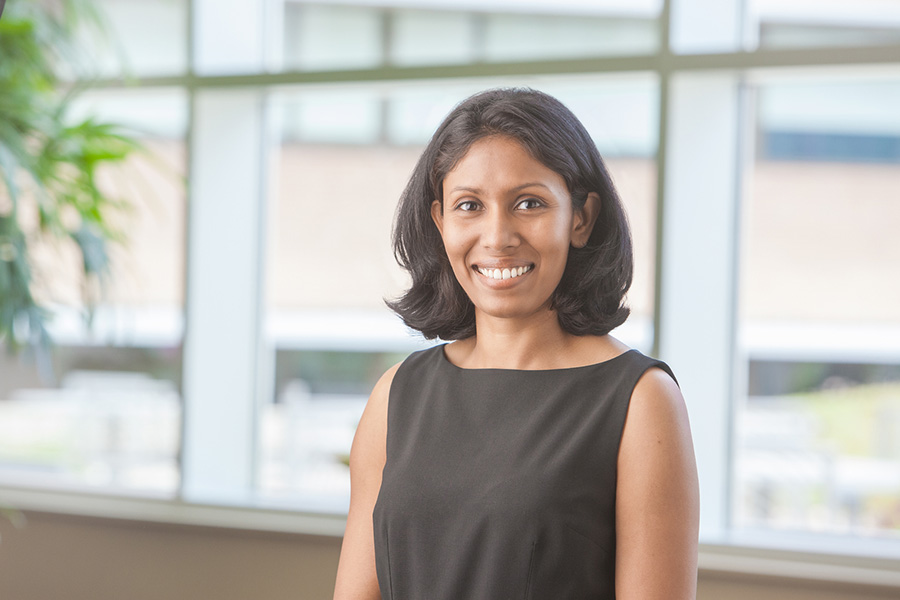 Dr. Juvvigunta has built up more than 10 years of experience as a Hospitalist and continues her position as an Assistant Professor in the Department of Internal Medicine at the University of Nebraska Medical Center. Apart from practicing high-quality, cost-effective care, she is also involved in teaching evidence-based medicine to trainees and medical students at UNMC.
Dr. Juvvigunta is certified in Practices and Principles of Clinical Research through Harvard T.H. Chan School of Public Health and currently continues to learn and teach clinical research concepts through their teaching assistant program. She believes incorporating clinical research concepts into UNMC medical curriculum is vital not only to building a strong and competing medical training program but also to strengthening the quality of scientific work produced at UNMC.
Her recent role as a member of the ethics committee at UNMC had her interested in health disparity, health policy and benefit-cost analysis. She hopes to nurture those interests as she believes they will shape her into a well-rounded physician.
Education
Medical School:

Andhra Medical College, 2001

Graduate Education: University of British Columbia, 2006
Residency: Internal Medicine, Gundersen Lutheran Hospital, 2009
Division
University of Nebraska Medical Center
Department of Internal Medicine
Division of Hospital Medicine
986435 Nebraska Medical Center
Omaha NE 68198-6435