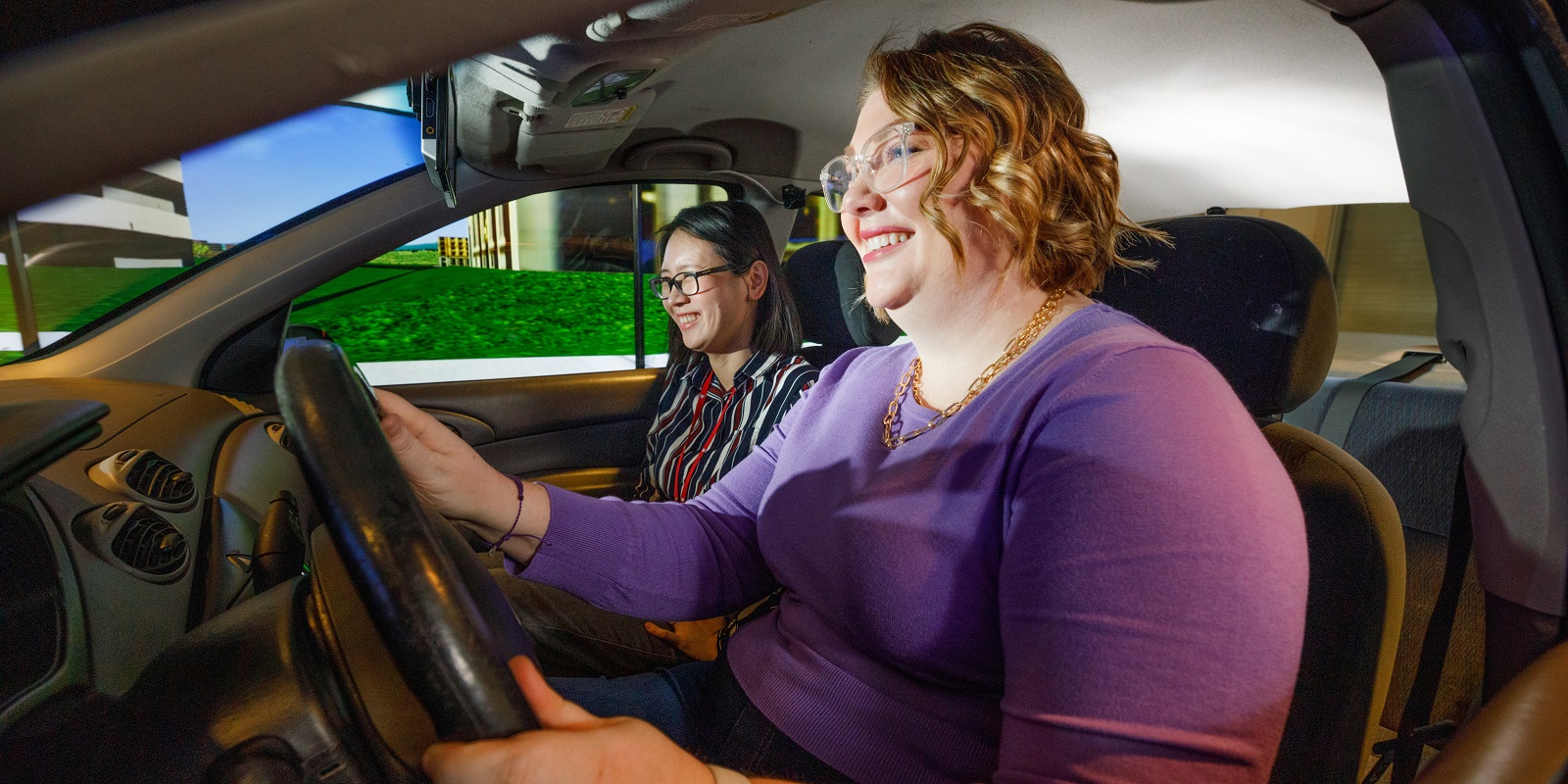 Mind and Brain Health Labs
Our mission is to improve mind and brain health, mobility and quality of life across the lifespan.
Our scientific research team conducts translational research on human behavior, performance and physiology in health and disease, in the lab, and in the real world. We use sophisticated cognitive assessment tools, high-fidelity simulation, sensor-based measures of behavior and physiology, and innovative data analysis tools.

We are committed to engaging the community in our research, including outreach to rural and urban underserved populations.
More About Our Labs
Find out how you can be involved, by enrolling in a study or by collaborating with other researchers. Led by Director and Founder Matthew Rizzo, MD, FAAN, our labs offer state-of-the art facilities and a slate of experienced researchers, staff members and collaborators.
Mind and Brain Health Labs inside Clarkson Doctors Building North
The Mind and Brain Health Labs are located on the first floor of Clarkson Doctors Building North.