Debashis Dutta, PhD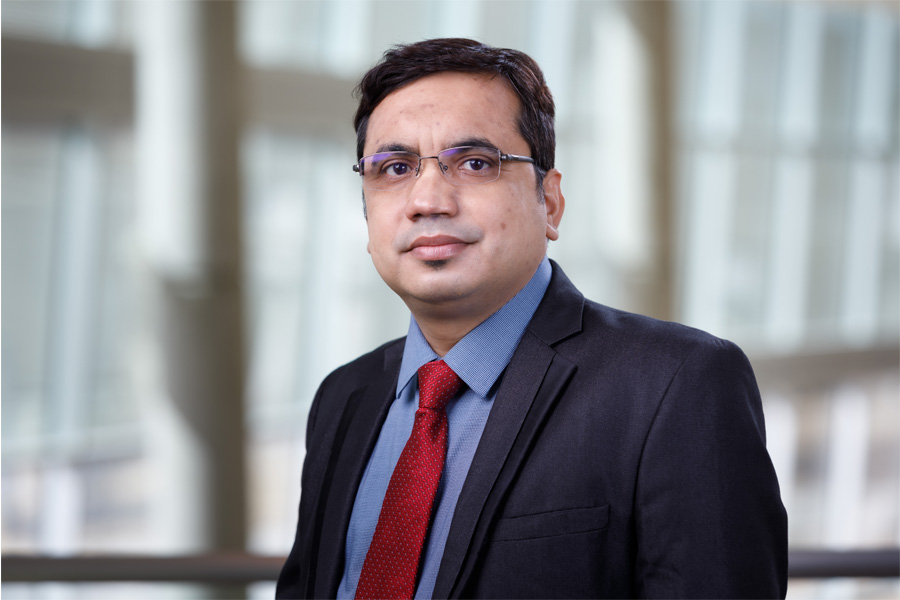 Research Interests
My research interest is broadly in infectious diseases and emerging pathogens, molecular biology of pathogens, and immune responses by host. Inflammation and hyperinflammation induced by pathogens, specifically NLRP3 inflammasome.
Molecular mechanism underlying HIV-1 associated neurocognitive disorders (HAND).
Effect of drug abuse especially methamphetamine in HAND pathogenesis.
Mechanisms of SARS-CoV-2 induced NLRP3 inflammasome mediated hyperinflammation and cytokine storm in brain immune cells, microglia.
Ongoing Projects
K channel, NLRP3 inflammasome and Meth exacerbation of HAND
To investigate mechanisms of how methamphetamine (drug abuse) potentiates HIV-1 induced microglial NLRP3 inflammasome activation leading to neuroinflammation in the era of combined antiretroviral therapy (cART).
Recognition
2020: Guest lecture on antiviral drug discovery and mechanism of action, Florida Atlantic University, Boca Raton, FL
2019: New Investigator Scholarship; Conference on Retroviruses and Opportunistic Infections (CROI) 2019
2008–2010: Junior Research Fellow (CSIR-SRF), Department of Microbiology, CSIR-Central Drug Research Institute, Lucknow, India
2010–2014: Senior Research Fellow (CSIR-SRF), Department of Microbiology, CSIR-Central Drug Research Institute, Lucknow, India
2008: Shyama Prasad Memorial Fellowship (CSIR-SPM) shortlisted (top 14 candidates nationwide) for a pre-doctoral fellowship
2008: Pre-Doctoral National Research Service Award (CSIR National Eligibility Test for JRF, Dec 2008)
2008: Pre-Doctoral National Research Service Award (CSIR National Eligibility Test for JRF, June 2008)
2008: National level Graduate Aptitude Test by IITs, INDIA, Graduate Aptitude Test (GATE)
2007: Pre-Doctoral National Research Service Award (CSIR National Eligibility Test for JRF, Dec 2007)
2007: National level Graduate Aptitude Test by IITs, INDIA, Graduate Aptitude Test (GATE)
2007: National level Ph.D. Fellowship of Indian Institute of Science (IISc)
2007: National level Ph.D. Fellowship of University of Hyderabad (UoH)
2007: National level Ph.D. Fellowship of Banaras Hindu University (BHU), Common research entrance test (CRET)
2006: National Eligibility Test for Lectureship, CSIR National Eligibility Test for Lectureship (NET_LS), Dec 2006)
2006: National Eligibility Test for Lectureship, CSIR National Eligibility Test for Lectureship (NET_LS), June 2006)
Education
PhD in Life Science, Jawaharlal Nehru University, new Delhi, India, 2015
CSIR-Central Drug Research Institute, Lucknow, India
Memberships
Indian Society of Cell Biology
Indian Society for Chronobiology
Genome foundation, India