JoEllyn McMillan, PhD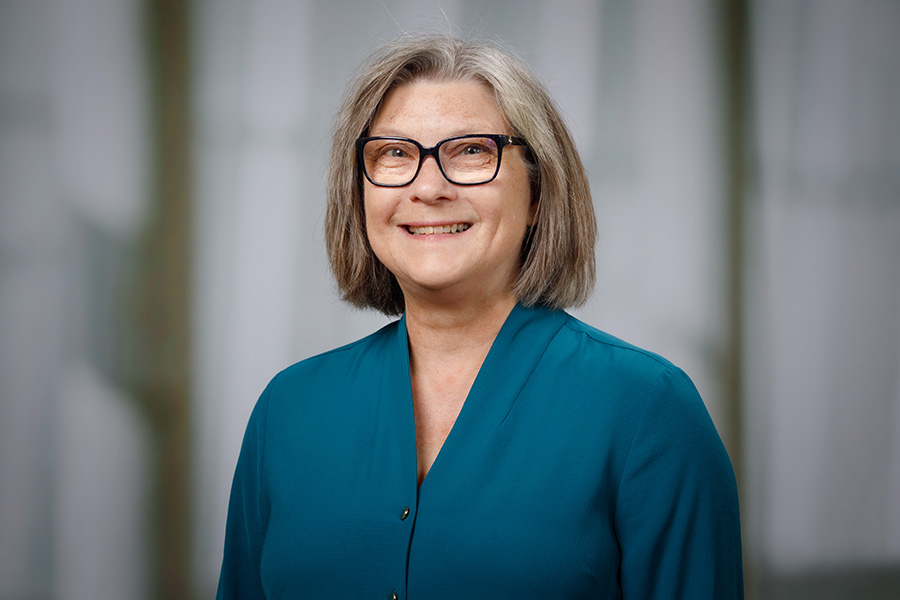 Professional Summary
My primary role in the Department of Pharmacology and Experimental Neuroscience is in education. My focus in education is two-fold. The first is to develop novel educational methods to assist students in learning basic pharmacological concepts for students in Pharmacy and Allied Health Professions programs. The second is to help provide guided discussions for graduate students in Neuroscience to develop skills to critically evaluate and interpret scientific literature and to use these skills to formulate new approaches in their scientific investigations. I contribute to graduate teaching by providing topic lectures in courses in the Neuroscience and Pathology/Microbiology programs.
My research interests have been in the fields of toxicology and development of long-acting drugs for chronic infectious diseases such as human immunodeficiency virus. I have used primary liver cells and whole animal rodent models to study mechanisms of liver toxicity of drugs and environmental chemicals such as acetaminophen and trichloroethylene. I have also collaborated with department, UNMC and national investigators with the goal of developing nanoformulations of antiretroviral drugs to provide extended and targeted therapeutic drug concentrations. I have worked with cell culture and animal model systems to understand the pharmacokinetics and pharmacodynamics of long-acting prodrug nanoformulations of existing antiretroviral drugs.
In the College of Public Health, I serve as chair of the graduate program committee for the Environmental Health Occupational Health and Toxicology (EHOHT) program in the Department of Environmental, Agricultural and Occupational Health. I direct a basic toxicology course for both online and campus-based students in the Masters of Public Health (MPH) Program. I also direct advanced toxicology courses for students in the EHOHT program. I mentor MPH and doctoral students in environmental and occupational health and toxicology concentrations.
Committees
University Committees
Graduate Studies Graduate Council: 2021–present
Institutional Biosafety Committee (Member), 2011–present
Internal Advisory Committee, Nebraska Nanomedicine Production Plant (Senior Advisor), 2015–2020
Nebraska Nanomedicine Production Plant, Associate Director, 2014–2015
College Committees
College of Public Health Curriculum Committee, 2018–present
College of Public Health Masters of Public Health Steering Committee, 2021–present
Departmental Committees
Environmental Health Occupational Health and Toxicology Graduate Committee (Chair)
Department of Environmental, Agricultural and Occupational Health, College of Public Health, 2021–present
Environmental Health Occupational Health and Toxicology Graduate Committee (member)
Department of Environmental, Agricultural and Occupational Health, College of Public Health, 2011–2021
Education
PhD in Toxicology, Texas A&M University, College Station, Texas, 1987
Memberships
Delta Omega Honor Society in Public Health
Member, Society of Toxicology
Recognition
Delta Omega Honor Society in Public Health Gamma Omicron Chapter Faculty Induction; 2020
Excellence in Teaching Award, UNMC College of Public Health; 2020
MUSC Health Sciences Foundation Developing Scholar Award; 1997
Second place, Post-Doctoral Poster Presentation, Student Research Day, Medical University of South Carolina; 1990
Oak Ridge Associated Universities Post-Doctoral Fellow, National Center for Toxicological Research; 1987–1989
Department of Pharmacology and Experimental Neuroscience
Durham Research Center 3051
985800 Nebraska Medical Center
Omaha, NE 68198-5800