Peter Oldenburg, PhD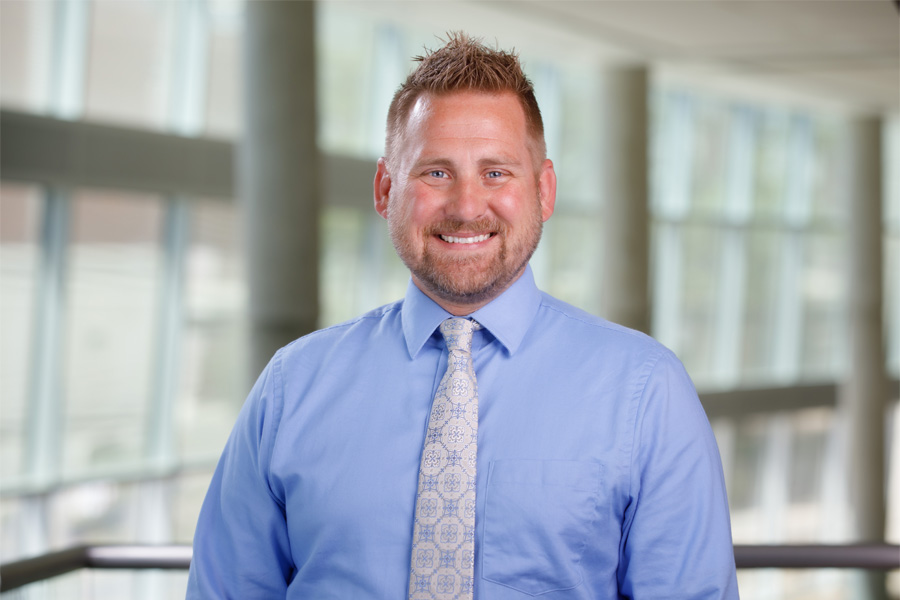 Professional Summary
I am an active educator in the Department of Pharmacology and Experimental Neurosciences. My primary focus in this role is teaching pharmacology to medical, pharmacy and Allied Health professional students.
My research focus has been based on how substances such as alcohol and organic dust effect the airways. I am interested in how these substances alter bronchial responsiveness as well as inflammation in the airways.
Alcohol has been used for centuries as a treatment for airway diseases although the mechanism(s) are poorly understood. We are studying alcohol's effects on bronchial reactivity. Although the literature supports an effect of alcohol on the airways, it is unclear how alcohol modifies the asthmatic phenotype. Our studies demonstrate that alcohol exposure blocks methacholine-induced increases in airway responsiveness in a murine model. We have demonstrated for the first time that alcohol attenuates methacholine induced bronchoconstriction in mice and this may play an important role in the modulation of the asthmatic phenotype. To further explore the asthmatic phenotype, my laboratory has also demonstrated that alcohol exposure in allergen sensitized mice not only protects from increased airway hyperresponsiveness but it also significantly diminishes the degree of inflammation observed in the airways. Further studies utilizing isolated primary airway smooth muscle cells and precision cut lung slices (PCLS), and human clinical trials have verified our murine findings and will further help to identify the target(s) of alcohol mediated protection from bronchoconstriction and inflammation in the lungs.
Education
PhD in Pharmacology and Toxicology, Brody School of Medicine, East Carolina University, 2005
Memberships
Research Society on Alcoholism
American Thoracic Society
American Chemical Society
Department of Pharmacology and Experimental Neuroscience
Durham Research Center 3046
985800 Nebraska Medical Center
Omaha, NE  68198-5800