Preceptor Spotlight
Aaron Kassebaum, PhamD, RP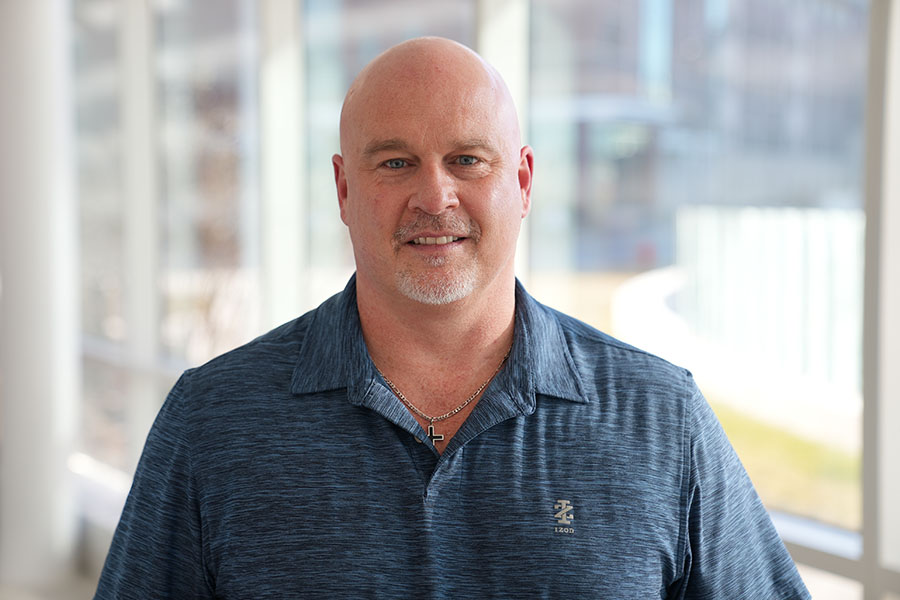 How many years have you served as a preceptor for UNMC?
I became a preceptor soon after graduating UNMC College of Pharmacy in 1997, and have been precepting ever since. About 25 years.
Please describe your practice site, including the location. What special things do the students get to learn from you?
We are located at the University Health Center on campus at UNL. Our practice site has a number of very unique, exciting things for the students to experience.
At this practice site, students will get to see patients with some of the Nebraska Medicine providers 2 or 3 times a week, spending time with them and going over patient cases.  Also, we provide a lecture series where roughly 30 to 40 minutes a day I spend one on one time with the student and review medication classes, disease state therapy, and much more.  We also go over MTM and adherence platforms, as well as comprehensive patient counseling.
Our pharmacy also has access to patient charts through Epic which is often very helpful in understanding the reasoning behind a lot of the prescriptions that are sent from our providers at the health center.  Finally, each student will have an opportunity to give a presentation to the clinic staff on a topic that is of interest to the student or one that our providers have suggested.
What is the most rewarding part of being a preceptor for the College of Pharmacy?
Honestly, for me, there are two very special, rewarding parts of being a preceptor. The first one is simply the day to day interactions I get to have with the students. I really enjoy the lecture series as we share ideas on disease state therapies, working on presentation development, as well as diving into difficult patient cases.  I love the teaching aspect of being a preceptor and getting to watch the student's knowledge and confidence grow while being here.  The second rewarding aspect of being a preceptor is seeing the energy and passion that the students bring with them each day. The desire and drive to get involved and make a difference in real patient lives radiates from them and, quite honestly, invigorates me. Spending time with the students truly makes me want to continue to strive to be the best pharmacist I can be.
If you could give one message to our current students, what would you say?
My message to the students would be to be extremely excited about your future in pharmacy and the opportunities that await you. As early as today, strive to go out and find ways to make a difference in patient lives. To me, the most rewarding part of any day is knowing that something we did for a patient helped to make their life easier or healthier in some way. Opportunities will come often and in many forms. It doesn't matter what setting or area of practice you decide on, being a pharmacist will provide many situations that you can have a positive impact on a patient's health or well-being. Don't let those opportunities pass you by. Embrace them!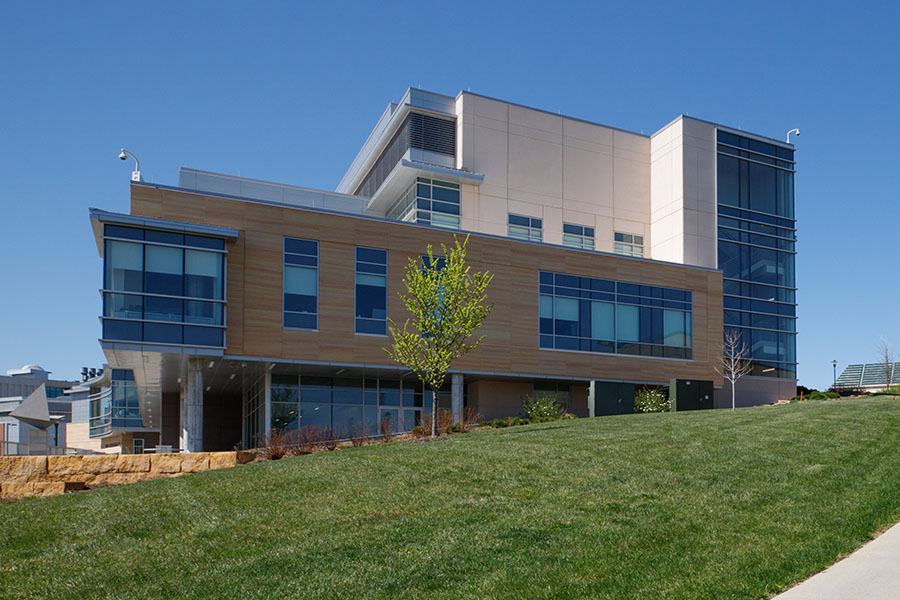 Office of Experiential Programs
College of Pharmacy

Contact information for the UNMC College of Pharmacy Office of Experiential Programs.