PharmD Student Spotlight
Meredith's Story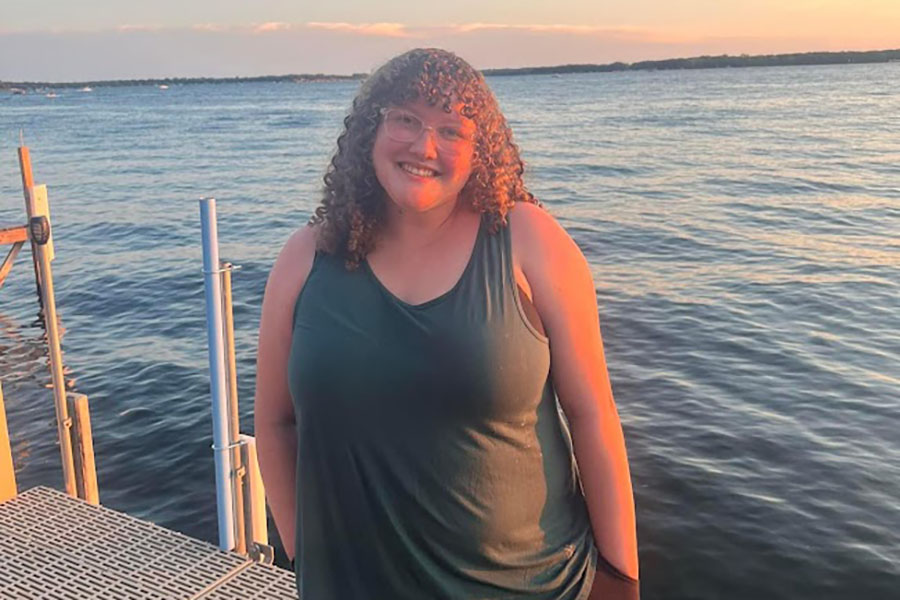 A little about me:
I'm from Sioux Falls, South Dakota and attended UNL double majoring in chemistry and music composition.  A fun fact about me is that I'm a nationally award-winning composer, and with my composition business I promote music education and teach young students how to compose! 
Why did you choose UNMC College of Pharmacy?
My grandfather graduated from the College of Medicine in the 1960s and his brother and sister-in-law graduated from the College of Pharmacy in the 1970s.
I always saw them as the smartest health professionals I know, and by association, I always believed UNMC had the best education programs.
What has been your favorite experience while being a student here?
I really love how well our class works together. We are a small class of around 30 students, so we have really gotten to know each other well.
What advice would you give to a student considering attending the UNMC College of Pharmacy?
Just go for it! UNMC has a rigorous program, but you are not penalized for trying and getting things incorrect. Everything the professors throw at you is meant to benefit and help you be the best professional you can be.