UNMC Student Senate
The UNMC Student Senate exists for the purpose of influencing University policy and promoting the interests of all students attending UNMC. As the official representative of the student body, the Senate consists of senators from each educational unit of UNMC.
The UNMC Student Senate office is located on the second floor of Williams Science Hall. Meetings are held monthly and are open to all students and to the public. If you have questions about the Student Senate, please contact the current president or faculty advisor.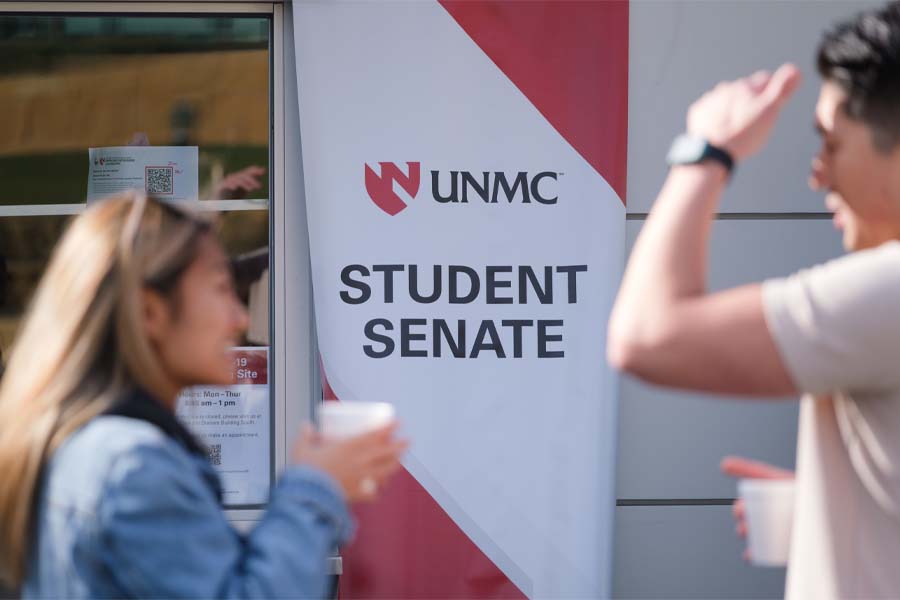 The UNMC Student Senate wants to hear from you! Contact us with your ideas, concerns, comments and questions.
Get Involved with Student Senate
Become a Senator
BOSS Proposals
Class presidents or vice-presidents automatically serve as senate representatives upon election. At-large senators are elected each year in the spring by their fellow students in Allied Health Professions, Graduate Studies, Medicine, Nursing, Pharmacy, and Public Health. The president of UNMC Student Senate serves as a non-voting member of the Board of Regents of the University of Nebraska.
Student Senate BOSS Proposals: NOW OPEN!
This is a fantastic opportunity for Student Senate to support you. BOSS stands for Benefiting Organizations through Student Senate. BOSS proposals are a formal means by which Student Senate can fund student organizations and initiatives.
Though criteria are adjusted year-to-year, the only requirement of these proposals is that they must be open to and primarily benefit students. Proposals are submitted by individual students and are evaluated by the UNMC Student Senate Issues Committee. We will evaluate these proposals as they are submitted throughout the year and allocate funds as able. Proposals are accepted and reviewed on a rolling basis.
Student Senate Leadership
Katie Schultis
President
College of Medicine

Shaker Dukkipati
Vice President
College of Medicine

Jordan Knapp
Chief of Staff
College of Public Health

Skyler Maclean
Treasurer
College of Pharmacy President, Class of 2024

College of Allied Health Professions
Ben Clinch
Senator At-Large
Health and Wellness Liaison

Liam Diesing
Senator At-Large
Library and IPE Liaison

Stanford Meradith
Senator At-Large

Justin Pettit
Senator At-Large

Zach Smrcina
Senator At-Large

Karli Workman
Senator At-Large

College of Dentistry
Joshua Madsen
Senator At-Large

Case McNally
Senator At-Large

College of Medicine
Brock Calamari
College of Medicine President, Class of 2026
Policy and Advocacy Liaison

Pranita Devaraju
College of Medicine President, Class of 2025
Director of Academic Affairs

Jill Ziegenbein
College of Medicine President, Class of 2024

Samuel Frankel
Senator At-Large

Nicole Kent
Senator At-Large
Director of Student Experience

Lauren Klingemann
Senator At-Large

Denise Torres
Senator At-Large

Nathanael Urban
Senator At-Large

Carmen Vogt
Senator At-Large

College of Nursing
Manning Kuboushek
Senator At-Large

Emma Leggott
Senator At-Large

Melanie Rosso
Senator At-Large

Troy Scheer
Senator At-Large

Mollie Tate
Senator At-Large

Evan Williams
Senator At-Large

College of Pharmacy
Daniel Kresock
College of Pharmacy President, Class of 2026
IT and E-Learning Liaison

Theodore Blum
College of Pharmacy President, Class of 2025

Sam Schendt
Senator At-Large

College of Public Health
Mamello Makhele
Senator At-Large
Sustainability Liaison

Bri Parr
Senator At-Large

Graduate Studies
Sophia Kisling
Graduate Studies Association President

Namita Bhyravbhatla
Senator At-Large

Abigail Hall
Senator At-Large

Liz Klug
Senator At-Large

Lacey Merica
Senator At-Large
Community Engagement Liaison

Clara Mundry
Senator At-Large

Christabelle Rajesh
Senator At-Large

Pratima Raut
Senator At-Large

Harlan Sayles
Senator At-Large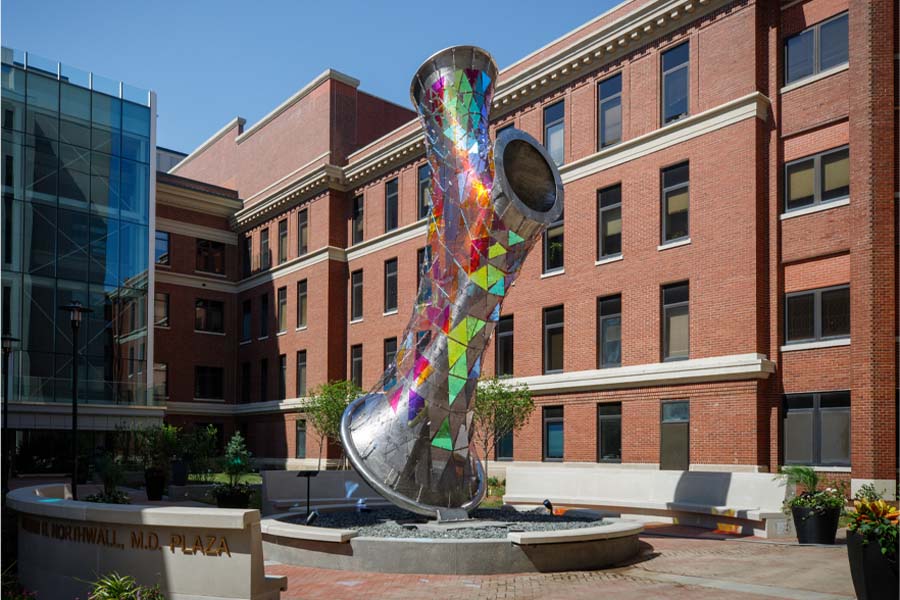 Phil Covington, EdD
Associate Vice Chancellor, Division of Student Success
Faculty Advisor, UNMC Student Senate