Research Facilities
Access to cutting edge facilities is essential for many graduate students' research. At UNMC, students in the MD-PhD Scholars program have access to valuable resources and the requisite expertise. Whether you're trying to submit a grant, design a study, use a specific method or analyze a particularly large dataset, UNMC has the resources to make sure your work is done on time and at the highest quality. To review resources you would have available to you at UNMC, the Vice Chancellor for Research has listed the most used core facilities and services available. If you cannot find what a resource you are hoping for, please let us know as it may be something that is currently in development or available within specific departments.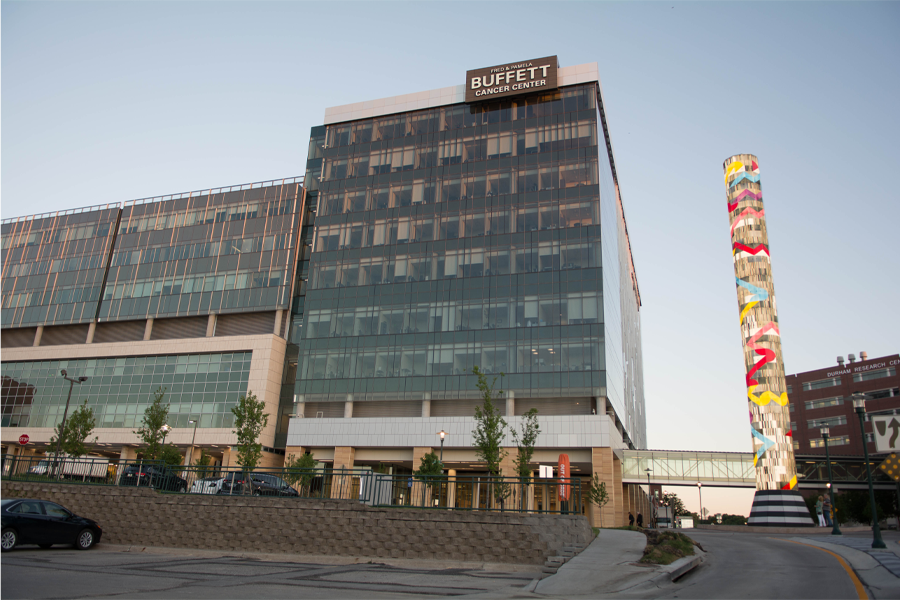 Fred & Pamela Buffett Cancer Center
The Fred & Pamela Buffett Cancer Center is a National Cancer Institute (NCI)-designated cancer center. Built in the shape of an "L," one building wing exists as the eight-story, multidisciplinary C.L. Werner Cancer Hospital while the other building wing exists as the 10-story, 98 laboratory Suzanne and Walter Scott Research Tower. The unique structure functions to enhance translational research by placing researchers and patients in close proximity to each other.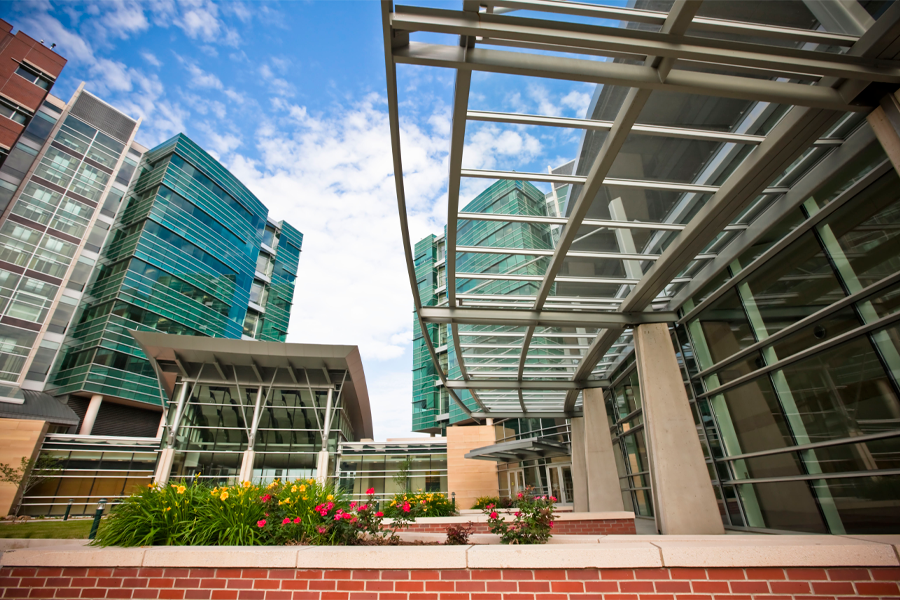 Durham Research Center
The 10-story Durham Research Center towers collectively house over 200 research laboratories and include multiple areas of research, including cancer, cardiovascular diseases, neurosciences, transplantation biology, genetics, and eye research. The buildings are known throughout campus for their long-standing reputation of exceptional investigators and ground-breaking scientific research.