Clinical Training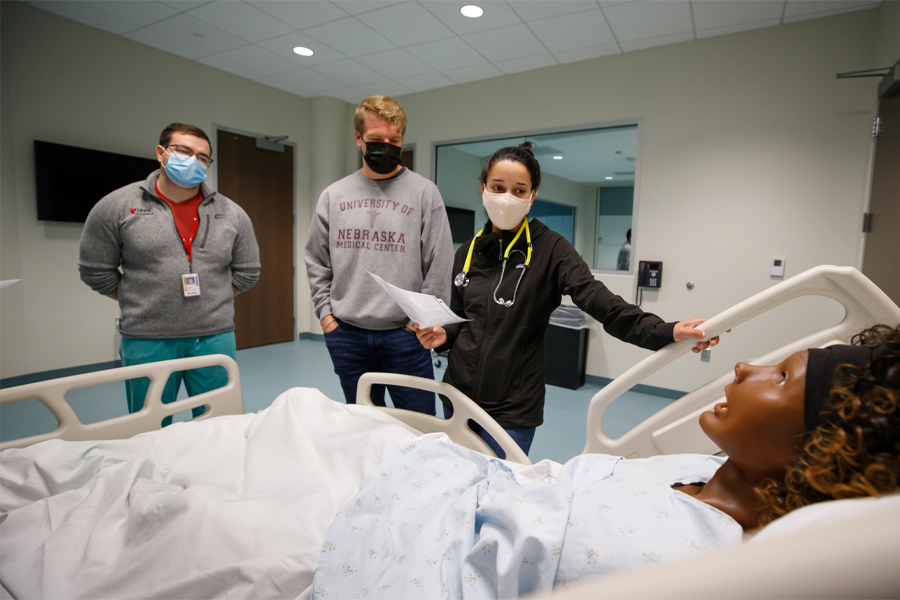 UNMC's clinical training program has ranked in the top 10 nationally for primary care and rural medicine. UNMC graduates are highly sought after by residencies for their diagnostic and presentation skills. Reflecting their developing clinical acumen, medical students at UNMC have a greater rise in nationally standardized test scores (Step I to Step II) than students at top schools nationally. For more specific details about our curriculum please refer to the MD Curriculum.
In addition to the base medical curriculum, MD-PhD Scholars also participate in the clinical preceptorships throughout their graduate training. Each semester, students pick a clinical mentor to follow for four full days or eight half days in clinic. Through this experience, students are able to hone their clinical skills and explore specialties of interest to them.
MD-PhD Scholars also participate in the SHARING student-run health clinics at UNMC. These clinics provide care for Omaha's medically underserved population. The clinics are also a great leadership opportunity for students. In fact, two past co-presidents of the SHARING clinics have been MD-PhD students. For more information about these clinics and the service they provide, please visit their website.