Daniel Anderson, MD, PhD
Associate Professor, Division of Cardiovascular Medicine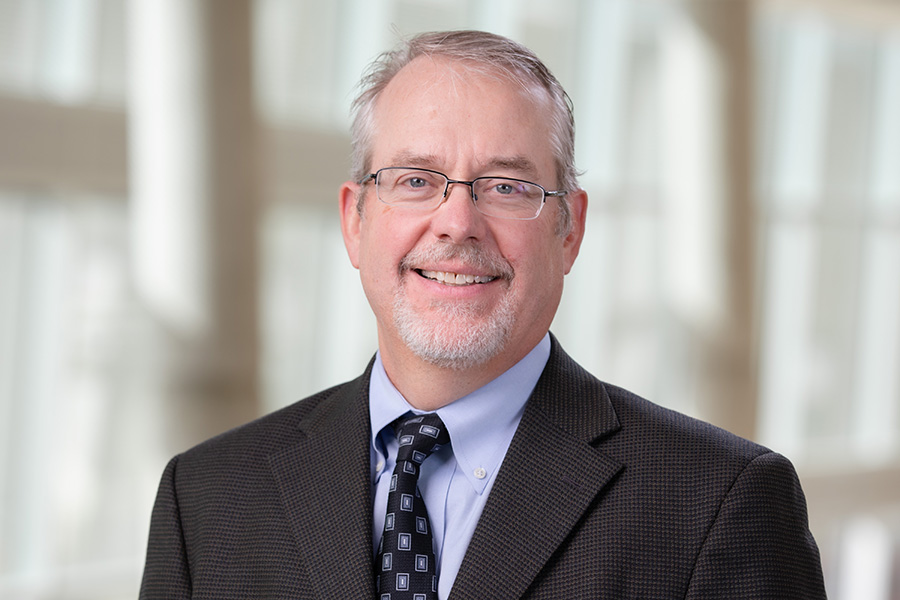 Dr. Anderson joined UNMC in 2006 as an assistant professor and director of experimental immunology in the cardiovascular laboratory. From 2006-2013, he also served as director of cardiac electrophysiology at the Omaha VA Medical Center. In 2013, he became an associate professor and from 2013 to 2018, he served as section chief of cardiac electrophysiology. In 2014, he was named director of the clinical cardiac electrophysiology fellowship program.
 
Dr. Anderson earned his undergraduate degree in science at the University of Nebraska at Kearney in 1988, his doctor of philosophy degree from UNMC in 1996 and his medical degree from UNMC in 1998. He did his PhD bench research from 1993 to 1996 at the University of British Columbia in Vancouver, Canada, which focused on innate immunology of cardiovascular diseases.
 
From 1998 to 2001, he did an internal medicine residency at UNMC and served as chief resident from 2001-2002. He did general cardiology fellowship training from 2002 to 2005 at UNMC and was chief cardiology fellow from 2004 to 2005. He did a fellowship in electrophysiology cardiology from 2005 to 2006 at UNMC, then joined the faculty. Dr. Anderson was chief of the division for five years and is now focused on research interests and patient care. He also is a member of the physician leadership team for Nebraska Medicine's Heart and Vascular Center clinical program.
Education
Medical School: UNMC College of Medicine, 1998
Residency: Internal Medicine, UNMC College of Medicine, 2002
Fellowship: Cardiology, UNMC College of Medicine, 2005
Fellowship: Cardiac Electrophys, UNMC College of Medicine, 2006
Certifications
Clinical Cardiac Electrophysiology
Cardiovascular Disease
Research
Molecular and cellular immunology is the foundation of Dr. Anderson's research with a specific focus and interest in innate immunity (preexisting immunity) and how such immune responses contribute to the mechanisms of cardiovascular disease processes. His studies have specifically focused on underlying mechanisms of viral myocarditis, atherosclerotic disease and the impact inflammation has on cardiac rhythm abnormalities. Recent studies have detailed the role of inflammation in arrhythmogenesis and atherosclerosis. Dr. Anderson has also detailed the utility of microbubble technology in the detection and monitoring of vascular inflammation.
Division of Cardiovascular Medicine
Department of Internal Medicine
University of Nebraska Medical Center
982265 Nebraska Medical Center
Omaha, NE 68198-2265