Hesham Basma, PhD, RP
Assistant Professor, Division of Cardiovascular Medicine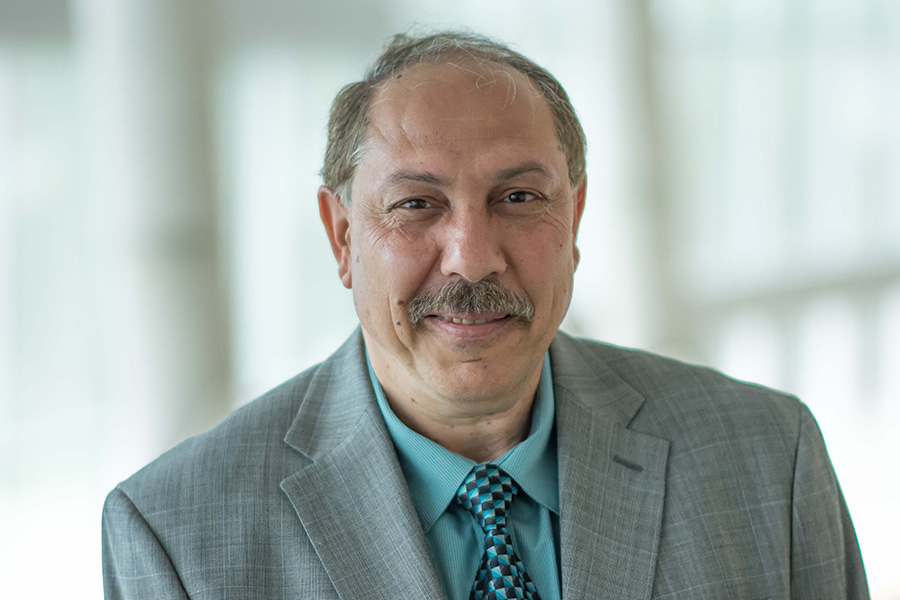 Dr. Basma completed a bachelor's degree, master's degree and PhD in pharmaceutical science with an emphasis in biochemistry and molecular biology from Al-Azhar University in Cairo, Egypt. He was awarded a two-year scholarship to complete the research component of his PhD training at the University of Tennessee at Memphis.
Dr. Basma moved to Omaha in 2001 to join the Biochemistry Department at the University of Nebraska Medical Center. He is currently a faculty member in the Department of Internal Medicine/Cardiology division at UNMC and he also practices pharmacy in remote settings.
Education
BS: Al-Azhar University, 1986
MS: Al-Azhar University, 1995
PhD: Al-Azhar University, 2000
Research interests
Currently, Dr. Basma is studying the molecular signaling and the toxic effect of nicotine in heart failure fibroblasts and cardiomyocytes. In the past, he was awarded three local grants from the Nebraska Department of Health and Human Services to study the abnormal phenotype of COPD fibroblasts and test if this altered phenotype can be corrected by reprogramming through the formation of induced pluripotent stem cells (iPSCs). He concluded from that study that human lung fibroblasts of COPD patients could be reprogrammed to form iPSCs and this process could potentially erase the epigenetic changes present which help maintain their abnormal function.
Division of Cardiovascular Medicine
Department of Internal Medicine
University of Nebraska Medical Center
982265 Nebraska Medical Center
Omaha, NE 68198-2265