M. Salman Ashraf, MBBS
Associate Professor, Division of Infectious Diseases
Associate Medical Director, Antimicrobial Stewardship
Associate Medical Director, Infection Control & Epidemiology
Program Director, Healthcare Associated Infections and Antimicrobial Resistance

402-559-8650
402-559-5581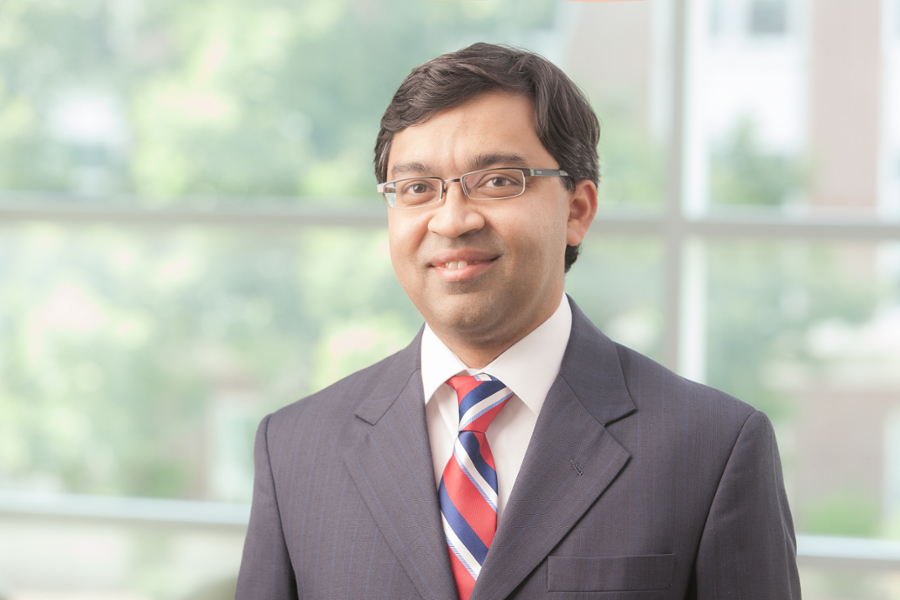 Dr.  Ashraf is an associate professor in the Division of Infectious Diseases at the University of Nebraska Medical Center where he also serves as the medical director for the Nebraska Infection Control Assessment and Promotion Program and co-medical director for the Nebraska Antimicrobial Stewardship Assessment and Promotion Program. His research interests include infection prevention and control and antimicrobial stewardship in post-acute and long-term care (PALTC) settings.
He is a member of SHEA Long-Term Care Special Interest Group, IDSA Antimicrobial Resistance Committee and Infection Advisory Committee of AMDA-The Society for Post-Acute and Long-Term Care Medicine. Over the last 10 years, he has contributed to the development of various national and local guidance focused on improving IPC and AS activities in PALTC settings. More recently he chaired a UTI consensus guidance workgroup of the Infection Advisory Committee of AMDA and published a national guidance document on the diagnosis, treatment and prevention of UTIs in PALTC settings. Dr. Ashraf is also one of the key leaders for Nebraska DHHS long-term care facilities' COVID-19 pandemic response.

Dr. Ashraf received his medical degree from Dow Medical College, University of Karachi, Pakistan. He did his internal medicine training at Columbia University College of Physicians and Surgeons, Harlem Hospital Center, New York. He then completed fellowship trainings in both geriatrics (from North Shore-Long Island Jewish Health System in New York) and infectious diseases (from East Carolina University, Pitt County Memorial Hospital in North Carolina). After staying as faculty for 5 years at East Carolina University he moved to Nebraska in September 2016 to join UNMC as the Medical Director for Nebraska ICAP.

Under his leadership, the Nebraska ICAP initiative has expanded significantly and is now considered an essential IPC resource for the state of Nebraska. The program has performed more than 150 on-site IPC assessments for various health care facilities across Nebraska. It has developed new certificate training courses for infection preventionists in PALTC settings and dialysis facilities. A mentorship program for new and inexperienced infection preventionists is now also in place. Furthermore, ICAP assists various healthcare facilities in controlling outbreaks of healthcare-associated infections and multi-drug-resistant organisms. More recently, ICAP is guiding containment efforts of all long-term care facilities in Nebraska with COVID-19 outbreaks. Dr. Ashraf contributed to the development of many tools, templates, and guidance to mitigate IPC gaps identified by the ICAP team which are made available to everyone through the Nebraska ICAP website. 


Education
Medical School: 

Dow Medical College, 1999
Residency: Internal Medicine, Harlem Hospital Center, 2007
Fellowship: Geriatric Medicine, Northwell Health, 2009

Fellowship: 

Infectious Disease, East Carolina University Medicine, 2011
Division
University of Nebraska Medical Center
Department of Internal Medicine
Division of Infectious Diseases
985400 Nebraska Medical Center
Omaha, NE 68198-5400