Bradley Britigan, MD
Stokes-Shackleford Professor, Department of Internal Medicine
Dean, College of Medicine, University of Nebraska Medical Center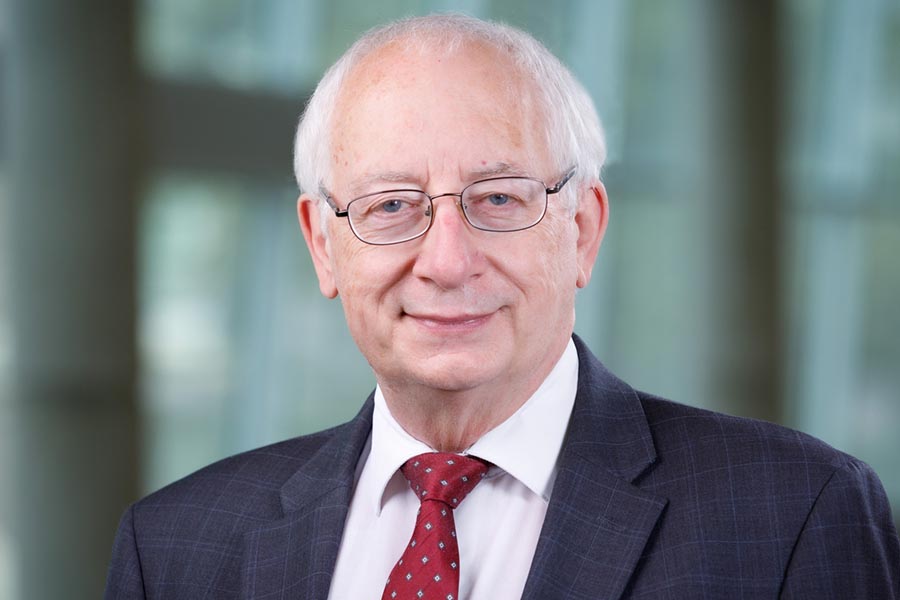 Dr. Britigan is a physician-scientist and the Stokes-Shackleford Professor and Dean of the UNMC College of Medicine, a position he has held since 2011. From 2014 to 2016 he also served as interim President of Nebraska Medicine.
Dr. Britigan earned his bachelor's degree at Cornell University in Ithaca, New York, and his medical degree from the University of Southern California. He completed an internal medicine residency at Rhode Island Hospital and infectious diseases fellowship at the University of North Carolina at Chapel Hill. Dr. Britigan joined the University of Nebraska Medical Center from the University of Cincinnati, where he was chair of the department of internal medicine for seven years. Prior to that, he spent 17 years at the University of Iowa, where he was director of infectious diseases and fellowship program director for 11 years.
Despite his administrative responsibilities as dean, Dr. Britigan remains active in clinical care, research, and all levels of medical education. 
Education
Medical School: University of Southern California, 1980
Residency: Internal Medicine, Rhode Island Hospital, 1983

Fellowship: 

Infectious Disease, University of North Carolina at Chapel Hill School of Medicine, 1987
Research
Dr. Britigan's research focuses on the biology of oxygen-centered free radicals and/or iron metabolism as they relate to host defense/inflammation. Particular emphasis is on the role of these processes in phagocyte biology and the pathogenesis of infection with bacterial pathogens, such as Pseudomonas aeruginosa and Mycobacterium tuberculosis. His most recent work involves the development of gallium-based compounds as antimicrobial agents to address the growing problem of antibiotic resistance. Dr. Britigan's research has been funded over the years by the National Institutes of Health, the VA and a variety of research foundations and resulted in more than 135 peer-reviewed publications.

Division of Infectious Diseases
University of Nebraska Medical Center
College of Medicine
Department of Internal Medicine
985520 Nebraska Medical Center
Omaha, NE 68198-5520