Dustin Krutsinger, MD, MSCE
Assistant Professor, Pulmonary, Critical Care & Sleep Medicine Division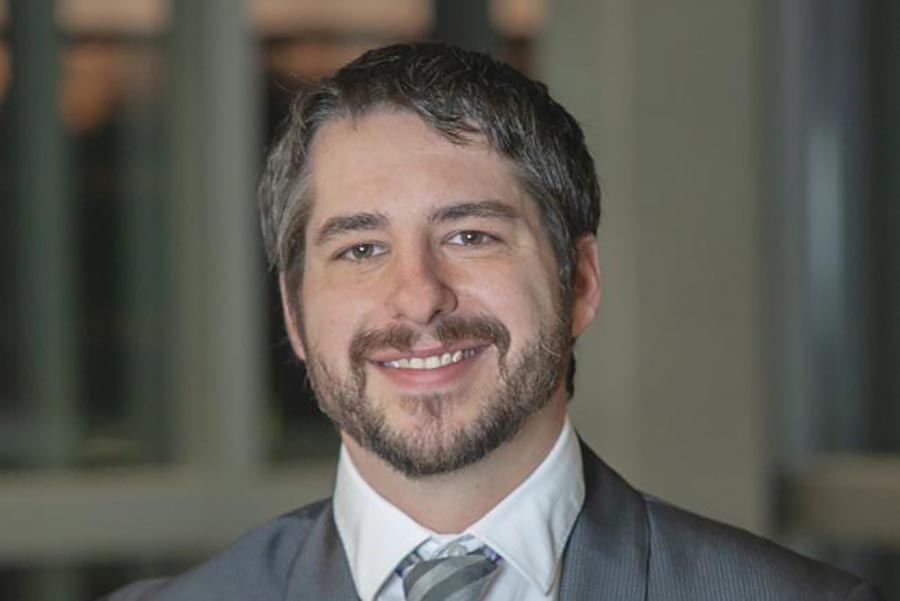 Dr. Krutsinger is an assistant professor of medicine in the Division of Pulmonary, Critical Care & Sleep Medicine at the University of Nebraska Medical Center. He completed his undergraduate and medical degrees at the University of Iowa. He then completed his fellowship training in pulmonary and critical care medicine at the University of Pennsylvania. While at Penn, he completed a Master's of Science in clinical epidemiology. 
Dr. Krutsinger's research focus is on the efficient and equitable conduct of critical care clinical trials. He is developing and evaluating novel methods to encourage research participation among critically ill patients through both financial and non-financial incentives and nudges. Additionally, he is focused on how consent methods and incentives may disproportionately encourage or discourage participation among historically marginalized groups, improving or worsening existing disparities in research participation.
Education
Medical School: University of Iowa, Carver College of Medicine, Iowa City, 2012
Residency: University of Iowa, Iowa City, 2016
Fellowship: Pulmonary and Critical Care, University of Iowa, 2019
Research
Dr. Krutsinger's research is focused on how family members of ICU patients make medical and research decisions on behalf of patients, when patients are unable to make decisions on their own. He is developing and testing innovative methods of research consent with a goal of easing the burden on family members, encouraging research participation, and improving the diversity of trial participation.
Division
University of Nebraska Medical Center
Department of Internal Medicine
Pulmonary, Critical Care and Sleep Medicine Division
986450 Nebraska Medical Center
Omaha, NE 68198-6450