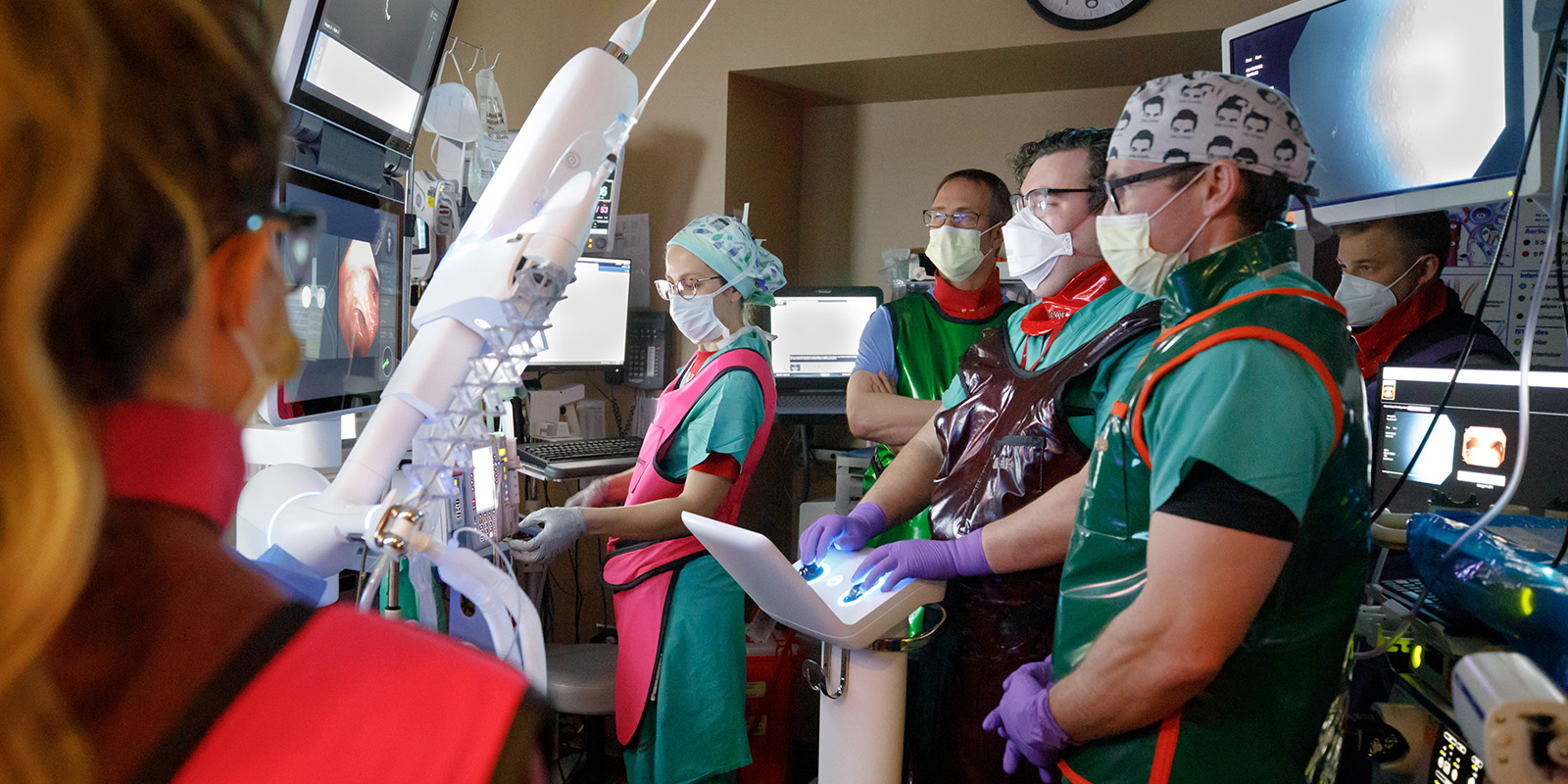 Pulmonary, Critical Care and Sleep Medicine
We are focused on the diagnosis and treatment of diseases of the lungs and respiratory system. 
Our faculty are experts in chronic obstructive pulmonary disease, asthma, cystic fibrosis, environmental and occupational lung disease, lung cancer, sleep medicine, and the treatment of critically ill adult patients.
With active research labs at both UNMC and the Omaha VA Medical Center, members of our faculty conduct research into airway inflammation injury and repair and have clinical trials for advanced lung disease and cystic fibrosis.
We provide patient care through Nebraska Medicine and the Veterans Administration Nebraska-Iowa Health Care System.
Ruxana Sadikot, MD, MRCP (UK)
Dr. Sadikot is the Margaret R. Larson Chair, Professor of Pulmonary Medicine and Division Chief in the Division of Pulmonary, Critical Care and Sleep Medicine. She is board certified in pulmonary and critical care medicine. Dr. Sadikot's research interest is focused on defining the lung immune response and mechanisms of lung injury. In her free time she enjoys traveling, reading, tennis and spending time with family and friends.