Stephen Rennard, MD
Professor, Pulmonary, Critical Care & Sleep Medicine Division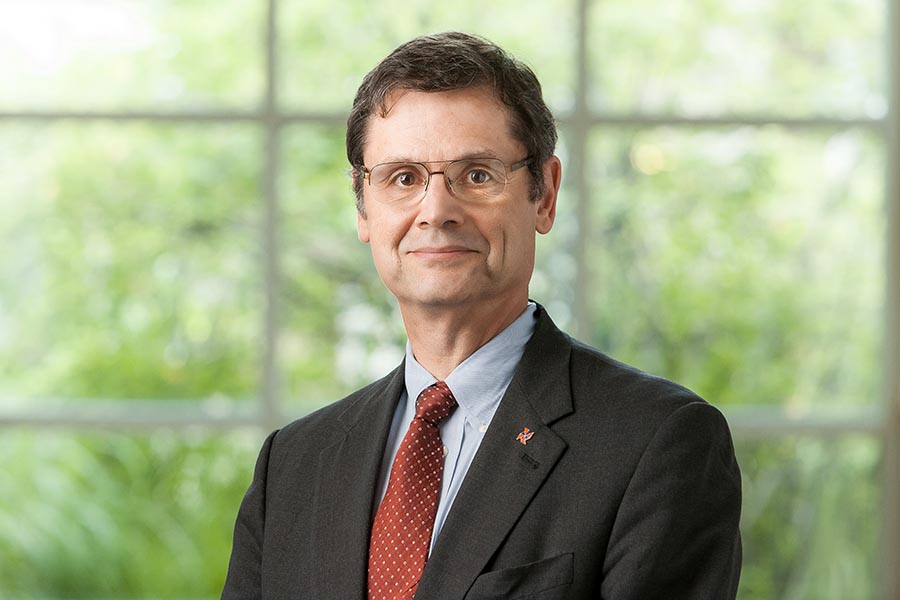 Dr. Rennard is a professor in the Division of Pulmonary, Critical Care and Sleep Medicine Division at the University of Nebraska Medical Center. He also serves as medical director of the Alpha 1 Foundation Therapeutic Development Network and as president of Great Plains Biometrix, LLC.
Dr. Rennard completed undergraduate training in Folklore and Mythology at Harvard College, obtained his medical degree from Baylor College of Medicine, trained in internal medicine at Washington University, and then did research and pulmonary training at the National Institutes of Health.  He was chief of the Pulmonary Division at the University of Nebraska Medical Center from 1984 until 1997 and remains a professor at the University.  He has been a fellow at Homerton College, University of Cambridge, since 2016 and a fellow of the National Strategic Research Institute since 2021.
His laboratory research was focused on mechanisms of tissue remodeling and repair and clinical studies particularly related to chronic obstructive pulmonary disease and smoking cessation.  He has received numerous awards including the Career Research Award of the Department of Internal Medicine, the Scientist Laureate Award of UNMC, and the Outstanding Research and Creativity Award of the University of Nebraska. He has served on the American Board of Internal Medicine, Pulmonary Committee, Board of Directors for the American Lung Association, the American Thoracic Society, the Alpha-1 Foundation and the COPD Foundation, on the initial committee that prepared the GOLD Guidelines and was an author of the COPD Foundation Guide for the Diagnosis and Management of COPD.
From August 2015 through November 2019, he worked at AstraZeneca, Cambridge, UK. Starting as Chief Clinician Scientist in the Clinical Discovery Unit of Early Clinical Development (ECD), he became head of that unit in 2016, was appointed head of IMED Early Clinical Development in November 2017, and was promoted to Senior Vice President in 2018.  The ECD had responsibility for clinical trials from the first time in man through Phase 2 including study design, biostatistics, clinical pharmacology and disease modeling, and operations across therapeutic areas.  During his time at AstraZeneca, Dr. Stephen led initiatives in patient segmentation, novel clinical trial design and outcomes and human target validation.  During his tenure, the ECD initiated novel operations models, clinical designs, target validation and decision-making approaches, which enabled AstraZeneca to establish industry-leading timelines and success rates. 
Education
Medical School: Baylor College of Medicine, 1975
Internship: Barnes Hospital, Washington University, 1976
Residency: Barnes Hospital, Washington University, 1977
Research Associate: National Institutes of Health, 1979
Staff Fellow: National Institutes of Health, 1984
Research Interests
Chronic obstructive pulmonary disease
Translational medicine including observational and therapeutic clinical therapeutic trials and advanced clinical trial design
Lung regeneration
Use of technology for remote clinical data collection
Division
University of Nebraska Medical Center
Department of Internal Medicine
Pulmonary, Critical Care and Sleep Medicine Division
986450 Nebraska Medical Center
Omaha, NE 68198-6450